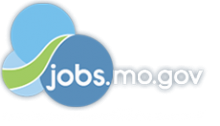 Job Information
Blount International, Inc.

Multi-Function Machine Operator (DAY) Shift

in

104504

,

Missouri
Multi-Function Machine Operator (DAY) Shift
Apply now »
Date: Mar 5, 2021
Location: 104504, MO, US
Company: Blount International
Work Location : Kansas City, MO (Mfg Plant)
Functional Area : Manufacturing
Number of Openings : 1
---
Blount International, Inc. has an exceptional opportunity.
We are committed to excellence in our people, products, performance, and profits. We believe our team members are the foundation of our Company's success, and we are committed to continuous improvement and learning, exceptional quality, connecting with our customer, and good relationships with our team members.
LOCATION: 4840 E 12th Street, Kansas City, MO 64127
The Multi-Functional Machine Operator's primary responsibilities are to support productivity, minimize non-value added activities and maximize output. The primarily focus is to enhance material flow in assigned processes, provide leadership support to a small group to assist with maintenance and troubleshooting issues, and support quality, health and safety, continuous improvement and on-the-job training. It is essential that the Multi-Functional Machine Operator (MFO) possesses comprehensive knowledge of the area in which they serve.
Primary Duties and Responsibilities, other duties maybe assigned as business needs determine:
Enhance Material Flow approx. 45%
Operate production equipment as needed (breaks, meetings, absences etc.) including machine set-ups, change overs, total productive maintenance (TPM), preventative maintenance (PM), autonomous maintenance (AM), and quality checks as needed.

Assist in expediting parts at and between operations.

Effectively communicate with other Team Members, MFO's and Supervisors to ensure the proper flow of the production materials is sequenced thru the value streams.

Assist with determining the most efficient work procedures and techniques for assigned staff to ensure timely completion of the production schedule and makes sure that safety standards and procedures are being followed.

Assist with development and testing new/ modified machinery and equipment, may include D.O.E.

Respond to quality issues as needed.
Operational Excellence, Quality, Health and Safety, Continuous Improvement approx. 20 %
Identify hazards and initiate appropriate action.

Make recommendations for changes to improve processes, equipment or test method.

Promote and monitor that 6S is sustained in the work cell area.

Ensure due diligence regarding health, safety, environmental and ergonomic practices.

Audit and implement corrective actions and provide training if needed.
Leadership approx. 15%
Provide guidance and instruction on techniques, methods and procedures for accomplishing assigned tasks and solving problems.

Help create and maintain an engaged workforce through positive working relationships with Team Members and effective communication.

Assist with managing change within the work cell.

Update the information on the DMS boards and lead, when needed, daily Tier 1 meetings for assigned work area.

Support systematic change by leading point kaizen continuous improvement teams to improve total throughput, reduce total production lead time and improve quality, all without increasing labor costs.
Maintenance and Trouble Shooting approx. 10%
Offer assistance with maintenance issues making small repairs and adjustments/assist with TPM and AM (Autonomous Maintenance).

Submit maintenance requests and prioritize Maintenance notifications as required.
Training approx. 10%
Ensure all training materials are provided to trainer and trainee.

Verify training is complete utilizing the follow up check sheets.

Promote standardization of production Team Member training through annual review with trainers.
Education:
High school diploma or nationally recognized equivalent required.
Knowledge & Experience:
Two or more years' experience leading small groups desired

Two or more years 'experience in a lean manufacturing/production environment preferred

Mechanical aptitude, skilled at performing basic maintenance tasks

Effective written and oral communication skills; able to express oneself clearly and in technical and non-technical terms

Basic math skills
Skills/Abilities:
Demonstrated skills in continuous learning, flexibility, customer focus, quality commitment and good relationships with coworkers, customers and community are required.

Demonstrated skills in problem solving, planning/prioritizing/goal setting, policies/processes/procedures, relationship management, respecting diversity and communication are required.

Proven ability to engage and work with others in a team environment.

Demonstrated sense of urgency and initiative.

Demonstrated participation in problem solving activities.

Demonstrated skills in and participation on teams.

Proven ability to make decisions regarding quality, cost, delivery and safety.
Hours:
5/10 hour shift (M-F) 7:00am/5:00pm
ABOUT BLOUNT INTERNATIONAL, INC:
Blount is a global manufacturer and marketer of replacement parts, equipment, and accessories for consumers and professionals operating primarily in two market segments: Forestry, Lawn, and Garden ("FLAG"); and Farm, Ranch, and Agriculture ("FRAG"). Blount also sells products in the construction markets and is the market leader in manufacturing saw chain and guide bars for chain saws. We also supply original equipment manufacturers (OEM) with cutting attachments.
Blount's global manufacturing and distribution footprint includes manufacturing, sales, and distribution facilities in the United States, Canada, Japan, Brazil, China, and Europe. Blount offers products under the brand names OREGON®, Carlton®, Woods®, KOX, SpeeCo®, ICS®, and Pentruder. For more information, visit www.blount.com.
Blount will only employ those who are legally authorized to work. Any offer of employment is contingent on the successful completion of a background investigation and drug screen.