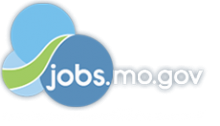 Job Information
Specialty Granules LLC

Maintenance Reliability Engineer

in

Annapolis

,

Missouri
Over 90 years of quality products and superior service.
Job Description:
SUMMARY
Improve equipment reliability and optimize area production through optimized maintenance activities. Use predictive tools and preventative maintenance to prevent failures. Track failures and determine root cause to prevent re-occurrence. Project management to implement changes from root cause activities.
ESSENTIAL DUTIES
Gather predictive data. Ensure proper techniques are being utilized through the use of developing procedures and training programs. Analyze data from collection and watch for potential failures. Write work orders for equipment trending to failure and follow up on work order to ensure completion in a timely manner. Optimize predictive routes to capture new machinery, equipment changes, and other potential problems. Expand program to take advantage of new technology.

Develop engineering solution for problems founds in root cause events. Develop capital request for projects to develop funding for projects if required. Order parts and materials directly or delegate to other department according to policy. Work with planners and scheduler to delegate for internal labor resources. Prepare scopes and review with contractors for outside labor needs. On the basis of firm work schedules, coordinates requisition of all predetermined parts, materials and special tools and ensures that equipment to be worked on will be available and ready. Ensure project is completed in time allotted and maintain budget.

Optimize maintenance resources for equipment. Review PM schedule and plans to ensure proper frequency and scope. Perform failure modes and effects analysis on machinery. Perform analyses of assets including: utilization, overall equipment effectiveness, remaining useful life, and other parameters to define condition, reliability and costs. Ensure reliability of equipment by establishing preventive maintenance requirements and service contracts; identifying critical spares; evaluating new equipment and techniques.

Monitor and confirm equipment reliability by conducting audits and tracking performance using KPI's. Pareto equipment failures and maintenance spending to determine areas of greatest concern.

Track maintenance department KPI's to determine department effectiveness.

Track equipment failures. Pareto costs and find root cause equipment failures. Develop teams for equipment failures and action items to prevent reoccurrence. Track action items and drive to completion to reduce maintenance costs.

Perform other duties as assigned.
LEVEL BASED COMPETENCIES:
Technical knowledge/skills
Computer knowledge: Word, Outlook, and Excel are required. Access and PowerPoint ideal

Mechanical and electrical expertise required

Sufficient craft knowledge

Mathematical skills

Computerized maintenance management system

Predictive maintenance practices to include: vibration, oil analysis, infrared thermography, laser alignment, ultrasonic

Root cause failure analysis

Demonstrated problem solving/ decision making skills
General knowledge/skills
Oral and written communication skills

Administrative skills

Ability to multi task
Physical Requirements
Regularly lift and/or move up to 10 pounds and occasionally up to 50 pounds.

Must be able to climb ladders and/or stairs. Work on elevated open grating.

Specific vision abilities required by this job include close vision, peripheral vision, depth perception, and the ability to adjust focus.

Frequent sitting, walking, and standing, and occasional climbing, stooping, kneeling, crouching, crawling, and balancing.

Oral and auditory capacity enabling interpersonal communication as well as communication through automated devices such as the telephone.

Occasionally operate business machines.
Education/Experience
Bachelor's degree required or equivalent experience, relative engineering degree preferred

5 years of experience in multiple areas of engineering or maintenance
At Specialty Granules LLC , we believe our employees are our greatest resource. We offer competitive salary, benefits, and vacation package for all full-time permanent positions.
Specialty Granules LLC is proud to be an equal opportunity workplace and is an affirmative action employer. We are committed to equal employment opportunity regardless of race, color, ancestry, religion, sex, national origin, sexual orientation, age, citizenship, marital status, disability, gender identity or Veteran status. If you have a disability or special need that requires accommodation, please let us know.Must be eligible to work in the U.S. without need for employer-sponsored visa (work permit).
If you are currently an SGI employee, please do not apply here. Please click on the Careers bubble in Workday, which can be accessed via the HR Portal.
For more than 90 years, Specialty Granules LLC (SGI) has been a leading producer of semi-ceramic coated, colored mineral granules for the North American residential and commercial roofing industry. Our longevity is a testament to our dependability as a supplier and the durability of our products. We take pride in the long-term relationships we have cultivated with the roofing industry's manufacturers.
A privately held company, we have the ability and resources to provide exceptional customer service through our high standards of product quality, innovation, and responsiveness to the needs of our customers.
In addition to our Headquarters and Technical Center in Hagerstown, MD, we operate 4 manufacturing locations across the U.S. — Blue Ridge Summit, PA (also called Charmian); Annapolis, MO; Pembine, WI (also called Kremlin); and Ione, CA.
In each of the communities in which we are located, SGI has become a premier place to work. Our employees enjoy our strong emphasis on safety, our positive work environment, competitive wages and benefits, and our long term stability.