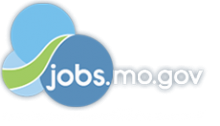 Insequence, Inc.

Process Improvement Engineer/Specialist II

in

Arnold

,

Missouri
Description:
Applies process improvement, reengineering methodologies, and best practice principles to design and implement process modernization and improvements.

Assists with analysis, evaluation, and assessment leading to development of recommendations for system and process improvements, optimization, development, and/or operations sustainment efforts for IT systems, software, and processes.

Coordinates and manages analysis evaluations and quality assessments for proper implementation of programs, systems specifications, and quality standards.

Establishes performance measures, monitors and analyzes performance metrics to identify and implement performance-based improvements.

Works closely with senior engineers/specialists or task leads.
Experience Requirements:
Experience in a distinct functional or cross-functional analysis/assessment methodologies and associated tools. Experience may be broad-based crossing multiple markets (i.e., government, industry) and may also include relevant/associated certifications (e.g., ITIL, Six Sigma, CMMI, and ISO) and knowledge of applicable tools, methodologies, or best practices. Works closely with senior engineers/specialists or task leads.
Education Requirements:
Bachelor?s Degree or equivalent experience within related field.

3-6 Years of relevant experience.