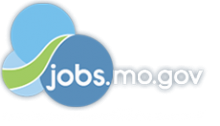 Job Information
The Boeing Company

Lead Mechanical Engineer (Ground Support Equipment)

in

Berkeley

,

Missouri
The Flight Line Mechanical Support Equipment team in St. Louis MO is seeking a talented Lead Mechanical Engineer with Support Equipment knowledge to fill a position in Ground Support Equipment (GSE). The GSE team supports F-15, F-18, MQ-25, T-7, P-8, B-52, T-45, T-38, and other Boeing platforms. This team is involved in the development of an extremely broad range of mechanical GSE, large, small, metallic, non-metallic, simple and complex designs. This position requires skills and experience to manage total design, development, manufacturing, and testing of Ground Support Equipment. Provides critical support of fielded hardware over the entire product lifecycle. Assists with the development and documentation of mechanical and mechanical system requirements. Develops or modifies basic hardware designs based on defined requirements. Documents test procedures and perform system tests to verify operational and functional requirements. Assists in monitoring suppliers' performance to ensure compliance with requirements. Supports resolution of product integration issues and production anomalies. Researches basic technologies for potential application to company business needs.
Position Responsibilities:
Lead a team of mechanical engineers, including running meetings, assigning work, and informal technical mentoring.

Plan and manage project schedules including EVM performance

Collaborate with USAF and USN customers regarding new mechanical GSE contracts and their associated hardware / design requirements.

Support customer proposals / estimates for new GSE hardware development

Develop technical documentation for mechanical support equipment.

Create test procedures and perform system verification tests to validate operational and functional requirements

Support the resolution of product integration issues and production anomalies

Supplier coordination, including SDRL data item disposition

Oversee external customer deliverables, including SERDs, CDRL data, and GSE hardware.
Security Clearance:
This position requires the ability to obtain a U.S. Security Clearance for which the U.S. Government requires U.S. Citizenship. An interim and/or final U.S. Secret Clearance Post-Start is required
Basic Qualifications (Required Skills/Experience):
Currently possess a Bachelor's degree within Mechanical or Aerospace Engineering Discipline.

5+ years of experience in a Mechanical Engineering role

5+ years of experience preparing and coordinating technical documentation (engineering drawings, specifications, statements of work).

5+ years of experience and/or education in mechanical and thermal requirements
Preferred Qualifications (Desired Experience & Skills)
5+ years of experience troubleshooting process chemical and mechanical equipment

Experience in implementation of integration tooling, mechanical support equipment and/or manufacturing tooling

Experience working on military aircraft
Education/experience:
Education/experience typically acquired through advanced technical education from an accredited course of study in mechanical or aerospace engineering (e.g. Bachelor) and typically 9 or more years' related work experience or an equivalent combination of technical education and experience (e.g. PhD+4 years' related work experience, Master+7 years' related work experience). In the USA, ABET accreditation is the preferred, although not required, accreditation standard.
Relocation:
This position does not offer relocation. Candidates must live in the immediate area or relocate at their own expense.
Drug Free Workplace
Boeing is a Drug Free Workplace where post offer applicants and employees are subject to testing for marijuana, cocaine, opioids, amphetamines, PCP, and alcohol when criteria is met as outlined in our policies.
All information provided will be checked and may be verified.
Please apply ASAP for this role as recruitment may commence before the end date.
Boeing is an Equal Opportunity Employer. Employment decisions are made without regard to race, color, religion, national origin, gender, sexual orientation, gender identity, age, physical or mental disability, genetic factors, military/veteran status or other characteristics protected by law.