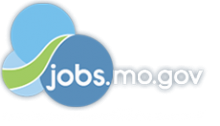 Job Information
The Boeing Company

Phantom Works Senior Systems Engineer

in

Berkeley

,

Missouri
Job Description
At Boeing, we innovate and collaborate to make the world a better place. From the seabed to outer space, you can contribute to work that matters with a company where diversity, equity and inclusion are shared values. We're committed to fostering an environment for every teammate that's welcoming, respectful and inclusive, with great opportunity for professional growth. Find your future with us.
Boeing Phantom Works, the advanced research and development division within Boeing Defense, Space, and Security is building the future ‒ creating innovative solutions that will define the next generation of aerospace and defense. We lead the company's modeling and simulation efforts, develop innovative concepts and technologies, and prototype solutions to address current and emerging needs. Boeing Phantom Works is pushing the boundaries of what can be to what will be, and investing in the right technology today. We are rapidly intersecting the present and the future to connect, protect, explore, and inspire – one innovative idea at a time.
The Phantom Works Systems Engineering Integration and Test (SEIT) team is seeking a Senior Systems Engineer to support an exciting hypersonic air breathing cruise missile development program. This fast-paced and unique program will implement Model Based Engineering and Model Based Systems Engineering using Weapons Open System Architecture (WOSA) in a Digital Engineering Ecosystem. This effort will involve the use of MBSE for requirements, design, trade studies, and analyses; as well as the use of DE/MBE to accomplish technical planning for qualification, component/subsystem testing, manufacturing, and sustainment of the hypersonic cruise missile under representative operational conditions in later phases. The ability to work in a collaborative team environment across sites and engineering disciplines to lead and execute challenging tasks in a MBSE environment will be imperative to this on-site role. The selected individual will work in a fast paced, innovative environment where excellent technical, organizational, leadership, written and verbal communications skills are essential.
Primary Responsibilities:
Apply interdisciplinary, collaborative approaches to plan, design, develop and verify complex systems solutions

Lead engagement with other program leads and customer counterparts

Lead systems architecture and development of requirements development and decomposition.

Support the development of a Digital Engineering Ecosystem and establish digital models as an integral part of the technical baseline.

Lead the development of a MBSE framework in CAMEO including requirements analysis; system architecture; specifications development, SEMP development, risk management, etc.

Lead and support the development of key Systems Engineering and Program Plans (Systems Engineering Management Plan, Configuration Management Plan, Risk Management Plan, System and Subsystem Specs, ICD's, etc.)

Integrate authoritative technical data, analytical models and analysis, and digital artifacts that define the Authoritative Source of Truth (AST) to be utilized throughout the system's life cycle

Establish, maintain, and demonstrate traceability between the requirements, analysis, and design being developed in the Digital Systems Models within the DE Ecosystem, to be presented as part of model based major milestone reviews.
This position requires an active Secret U.S. Security Clearance. (A U.S. Security Clearance that has been active in the past 24 months is considered active.). Investigation type and last investigation date must be visible on resume.
Basic Qualifications (Required Skills & Experience):
Bachelor's, Master's or Doctorate of Science degree from an accredited course of study, in engineering, computer science, mathematics, physics or chemistry.

3+ years of technical leadership experience

5+ years of systems engineering experience involving system requirements, functional decomposition and allocation, integrated design, analysis, and verification.

2+ years of experience involving Model Based Engineering approaches, methods, and techniques.

2+ years experience with Model-Based Systems Engineering (MBSE) tools, such as CAMEO or similar Systems Modeling Language (SysML) tools
Preferred Qualifications (Desired Skills & Experience):
Experience in advanced weapons and missiles development

Experience with Open Systems Architecture (OSA)
Typical Education & Experience:
Education/experience typically acquired through advanced technical education from an accredited course of study in engineering, computer science, mathematics, physics or chemistry (e.g. Bachelor) and typically 9 or more years' related work experience or an equivalent combination of technical education and experience (e.g. PhD+4 years' related work experience, Master+7 years' related work experience). In the USA, ABET accreditation is the preferred, although not required, accreditation standard.
Relocation:
This position offers relocation based on candidate eligibility. Basic relocation will be offered for eligible internal candidate.
Drug Free Workplace:
Boeing is a Drug Free Workplace where post offer applicants and employees are subject to testing for marijuana, cocaine, opioids, amphetamines, PCP, and alcohol when criteria is met as outlined in our policies .
Boeing is an Equal Opportunity Employer. Employment decisions are made without regard to race, color, religion, national origin, gender, sexual orientation, gender identity, age, physical or mental disability, genetic factors, military/veteran status or other characteristics protected by law.