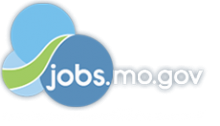 Job Information
Holcim (US) Inc.

Industrial Electrician - Power & Control Tech

in

Bloomsdale

,

Missouri
Overview
PURPOSE
The primary objective of this position is to troubleshoot, calibrate, repair and maintain all plant electrical, instrumentation and electronic equipment.
Responsibilities
KEY RESPONSIBILITIES
Demonstrates a commitment to communicating, improving and adhering to safety policies in all work environments and areas.

Practice and promote safety in such way as including but not limited to; assessing risks before starting tasks, only performing authorized activities, utilizing appropriate PPE.

Exercise and encourage core values including but not limited to; developing self and coaching others by inspiration and empowerment

Perform all electrical repair work, preventative maintenance on plant electrical equipment while always maintaining code regulations, good craftsmanship, quality and professionalism.

Troubleshoot and repair a diverse range of electrical equipment throughout the cement plant (Example: Instrumentation circuits, motor control circuits up to 13.8 kilovolts, low and medium voltage drives, monitoring analyzers)

Schematic reading & instrumentation calibration

Digital and Analog PLC program use in troubleshooting

Low and medium voltage cable routing, splicing and terminating

Basic mechanical activities (For example: Non-critical welding, laser alignment)

Make recommendations for modifying PM job plans throughout the facility

Recommend additional spare parts requirements to immediate supervisor

Comply with all safety regulations and practices for this facility

Maintain integrity and general look of all electrical systems

Maintain reliability of equipment within standards

Work with others in a spirit of teamwork and cooperation, both within your work group and outside of your work group

Supervise and/or train contractors, as required

Generate work order requests and follow-up as required

Document work order history when jobs are completed

Document all problem solving efforts related to all repeat problems/issues in order to avoid rework and to establish a history related to that problem/issue.

Read plans, drawings and manuals to aid in problem solving efforts
RELATIONSHIPS WITH OTHER JOBS
This position will interact and collaborate with quality, production and mechanical maintenance personnel to coordinate maintenance activities to reduce and eliminate production interruptions.
Qualifications
KNOWLEDGE, SKILLS & ABILITIES
Required Education: High School diploma/GED
Additional Education Preferred: Associates/Technical Degree
Field of Study Preferred: Electrical
Required Work Experience: 1-3 years work experience or equivalent education
Required Computer and Software Skills : Basic Computer Skills
Additional Requirements :
Ideal candidates would have a high technical aptitude, ability to work in a team based environment, experience in a heavy manufacturing environment, excellent electrical knowledge and familiarity with National Electrical Code for applications up to 15 kilovolts.

Good oral and written communication skills

While performing the duties of this job, the employee is regularly required to use hands to finger, handle, or feel. The employee frequently is required to stand; walk; reach with hands and arms; climb or balance; stoop, kneel, crouch, or crawl; talk or hear. The employee will frequently be required to walk on rocky, irregular surfaces that may be muddy and in reduced lighting conditions. The employee is occasionally required to sit. The employee must frequently shovel for 3 minutes with an 8 lb. shovel, frequently lift and/or move up to 50 pounds and occasionally lift and/or move up to 75 pounds. Specific vision abilities required by this job include close vision, distant vision, color vision, peripheral vision, depth perception, and ability to adjust

While performing the duties of this job, the employee is regularly exposed to moving mechanical parts. The employee is frequently exposed to high, precarious places; fumes or airborne particles, confined space, outside weather conditions, low lighting, artificial lighting, and explosives. The employee is regularly exposed to wet and/or humid conditions, proximity to electrical equipment, and vibration. The noise level in the work environment is usually moderate and occasionally loud.
Click to view Company Benefits Overview (https://lafarge-na.icims.com/icims2/servlet/icims2?module=AppInert&action=download&id=332309&hashed=-1767320747)
EOE/M/F/Vet/Disabled
Position Type Hourly Full-Time
# of Openings 3
Requisition ID 2021-10016
Category Operations
Product Line Cement
Job Locations US-MO-Bloomsdale
Company Holcim (US) Inc.