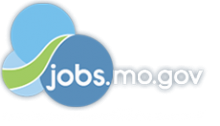 Job Information
Trane Technologies

Maintenance Technician

in

Bridgeton

,

Missouri
Maintenance Technician
Bridgeton MO 20 Corporate, Bridgeton, Missouri, United States
Global Integrated Supply Chain
Requisition # 2100343
Total Views 2003
AtTrane Technologies® we Challenge Possible.Our brands – includingTrane®andThermo King® - create access to cooling and comfort in buildings and homes, transport and protect food and perishables, connect customers to elevated performance with less environmental impact, dramatically reduce energy demands and carbon emissions, and innovate with a better world in mind. We boldly challenge what's possible for a sustainable world.
Job Summary: The Maintenance Technician s upports the Bridgeton Distribution Center by making necessary repairs, performing building maintenance, and handling commonly occuring maintenance issues.
Responsibilities: The Maintenance Technician w orks to make repairs to the building, performs preventative maintenance, and handles landscaping, office equipment repairs and other maintenance issues that require problem solving. They will partner closely with the EHS team to ensure all facility safety checks and requirements are met or completed in a timely manner. They will maintain EHS records using internal software and Microsoft programs. They will replace HVAC filters and can perform minor HVAC work. They will perform simple painting projects, plumbing repairs, and basic carpentry work. They will also order replacement parts and replace various building components.
Qualifications: Must have e xperience in the maintenance field, the ability to problem solve and perform simple mathmatical skills such as addition, subtraction, and fractions. A successful candidate will be agile, and a fast learner. Must be proficient with Microsoft Programs and able to learn and use EHS software. High school diploma or GED required. Forklift experience preferred.
A successful candidate must be able to:
Read and understand technical manuals
Paint and perform minor plumbing repairs
Work with various hand tools suchs as drills, saws, hammers, etc.
Perform maintenance work related to building care
Perform maintenance on HVAC systems
Work independantly or on a small team
Communicate with all levels on the production floor
Communicate to suppliers or external stakeholders for equipment needs
We offer competitive compensation and comprehensive benefits and programs that help our employees thrive in both their professional and personal lives. We are proud of our winning culture which is inclusive and respectful at its core. We share passion for serving customers, caring for others, and boldly challenging what's possible for a sustain able world.
We are committed to achieving workforce diversity reflective of our communities. We are an equal opportunity employer. All qualified applicants will receive consideration for employment without regard to race, color, religion, sex, sexual orientation, gender identify, national origin, pregnancy, age, marital status, disability, status as a protected veteran, or any legally protected status.