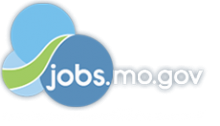 Job Information
Staff Management | SMX

Warehouse Associate

in

Bridgeton

,

Missouri
With Staff Management | SMX, you'll get a weekly paycheck, learn new skills, meet new people, and work with a great management team in a clean and safe environment.
Immediate openings for manufacturing/warehouse positions with Pet Home & Garden, a division of Spectrum Brands, whose product lineup includes specialty pet supplies.
Industry: Manufacturing.
Duties: Attention to detail, ability to stand for 8-10 hour shifts, repetitive lifting up to 50 LBS, bend, reach above the head, kneel, crouch, and push/pull. Willingness to adapt, and a positive attitude are essential to success.
Employment Types: Temp to Hire, Part Time, Full Time.
Recruiting Center: SMX @ United Pet Group, 13260 Corporate Exchange Dr, Bridgeton, MO 63044.
Work Location: SMX @ United Pet Group, 13260 Corporate Exchange Dr, Bridgeton, MO 63044.
Job Types: Assembly, General Labor, General Production, General Warehouse, Hand Packaging, Machine Operator, Picker/Packer, Shipping and Receiving, Warehouse.
Shifts: 1st Shift, 2nd Shift.
Attributes: Background Check, Drug Test, Stand for Shift Duration, Must be at least 18 years old.
Benefits: Paid Training, Weekly paychecks, Direct Deposit or Cash Card pay options, Medical / Dental Insurance.
Lifting Requirements: Able to Lift 50 pounds.
Education Required: HS Diploma or GED.
Starting Wage: $12.00.
Pay Rate: Starting at $12.00.
Bonus: Advancement and Direct Hire Opportunities!.
Required Skills:
Understands, demonstrates and enforces safe work practices at all times. Must stay focused on maintaining a safe work environment. Demonstrates the highest levels of good housekeeping practices. Follow instructions and performs other duties as assigned. Ability to work around and with moving mechanical parts. Handle exposure to hot and cold climate.
Click here to view more details (https://video.digi-me.com/out_track/flv2/job/XZ0017?w=100&p=1)
SM | SMX is an equal opportunity employer and all qualified applicants will receive consideration for employment without regard to race, color, religion, sex, national origin, disability status, sexual orientation, age, gender identification, protected veteran status, or any other characteristic protected by law.