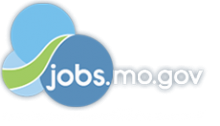 Job Information
Illinois Tool Works, Inc.

Mechanical Engineer II

in

Camdenton

,

Missouri
Mechanical Engineer II
1629 Old South 5, Camdenton, MO 65020, USA

Full-time

FLSA Status: Exempt

Company Description
ITW EAE is a division of the Illinois Tools Works, Inc. (NYSE: ITW), a Fortune 200 global industrial manufacturer with operations in 58 countries. ITW EAE is a developer and provider of capital equipment used in electronics manufacturing, and is found in premier printed circuit board (PCB) assembly facilities the world over. ITW EAE comprised with industry-leading brands: MPM stencil printing equipment for electronic materials; Camalot Systems fluid dispensers; Electrovert reflow soldering, wave soldering, and curing, and cleaning equipment; Vitronic Soltec selective soldering, reflow soldering and wave soldering equipment; and Despatch industrial oven and furnaces.
Job Description
The Mechanical Engineer position will incorporate level of competency in all areas of the R&D spectrum. This includes the following:
· Document and communicate cross-functional issues from the applications position
· Create engineering test procedures and plans
· Document and instruct personnel on engineering project specific to process applications
· Design new equipment and special options.
· Proficient with Solid Works, 2D and 3D applications.
· Understand costing and bill of material standards.
Qualifications
B.S. in Mechanical Engineering discipline with 5-10yrs. experience in Mechanical Engineering
Additional Information
Essential Functions:
Modify existing System layout drawings for Sales and Marketing support.

Create new System layout drawings for Sales and Marketing support.

Receive and respond to request for System Layout Drawings & 3-D Models.

Modify existing manufacturing drawings & BOM/Cut list based on 3-D Model updates or verbal instructions. To include all fabrication, machining and inspections requirements.

Create new manufacturing drawings from existing SolidWorks Part & Assembly models. Drawings to include all fabrication, machining and inspections requirements as well as BOM/Cut list.

Create new Part & Assembly models.

Study sales load requests against standard product specifications to determine feasibility. Make recommendations on appropriate standard products.

Conduct testing and record results for new designs.

Modify current product and service manuals from written or verbal instructions.

Videos To Watch

Job Location
ITW is an equal opportunity/affirmative action employer. All qualified applicants will receive consideration for employment without regard to sex, gender identity, sexual orientation, race, color, religion, national origin, disability, protected veteran status, age, or any other characteristic protected by law.