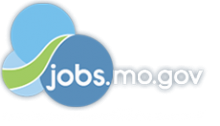 Job Information
SoutheastHEALTH

OR Supply Chain Inventory Coordinator

in

Cape Girardeau

,

Missouri
OR Supply Chain Inventory Coordinator
Service
Cape Girardeau, Missouri
Materials Management Full-Time
Apply
Description
Day ShiftThe OR Supply Chain Inventory Coordinator will assist in managing a $4M Operating Room medical supply inventory. Performs inventory stratification, stock level adjustments, in-depth analytics, and makes recommendations on item levels based on clinical need to avoid obsolescence. Leads the clinical standardization team to pre-determine acceptable item substitutions. Works with strategic partners/vendors to set appropriate distribution center supply levels. Forecasts item usage and works with vendors to mitigate supply disruptions and inventory stock-outs. Leads cyclical and annual inventories, prepares all reports and manages changesBegin
Maintains MMIS supply item master records ensuring accurate descriptions, cost centers, insurance summary codes, billable departments, expense function, vendor/MFG info, unit of measure, billable cost, revenue departments, min/max order points, and bin locations.

Assists the OR and Supply Chain Directors with forecasting and managing $23M in annual spend.

Participates in OR, Supply Chain and other clinical meetings and training to collaborate on developing strategic initiatives and improvement of system operations.

Coordinates the implementation of product/service standardization with all Health System departments to identify the best value from cost/quality/outcomes (cost/benefit) perspective.

Highly involved in the contract RFP/RFQ process. Enters data, compares costs, reviews renewal requests while maintaining the confidentiality of the service for the Health System.

Performs material receiving functions including: verifying correct items, quantities, and prices to accurately process receipts in the inventory management computer system. Updates all data within scope of responsibility and assists in determining root cause analysis and resolution before End of Month processing.

Processes stock/non-stock orders in the inventory management systems, coordinates with procurement to resolve order issues/backorders, substitute item impact, identify discrepancies and order exceptions, actively work manufacturer recalls/safety notices and process returns to vendor.

Completing all assigned training according to the formal training plan schedule. Assist with team skills development. Understands the functions of, and can assist with duties in other areas in the Materials Management department.

Able to apply lean supply philosophy, perform complex analytics using Microsoft products and other tools available through supply chain management systems.

Responsible for validating requests to utilize GPO contracts and preferred vendors for all purchases.

Consults with OR leadership and clinical staff regarding departmental needs as a means to maintain optimal inventory levels resulting in supply expense reduction based on utilization and usage.

Maintains all historical supply chain records: requisitions, purchase orders, quotes, contracts and related documents, establishing a clear audit trail.

Maintains statistical data for benchmarks and productivity related to supply chain functions. Analyzes data to ensure decisions and process align with departmental goals.

Controls and monitors vendor access to the Health System and employee access to the Supply Chain Department while maintaining the security/integrity of the inventory assets.

Responds to SoutheastHEALTH disaster code calls (during and after business hours as required) and participates in emergency preparedness training and drills.

Performs inventory counts according to schedule. Documents and files all source documentation according to policy.

Adheres to all Southeast HEALTH and Supply Chain policies, procedures, and protocols.

Performs other duties as assigned.
Become
High School Graduate required

Associates Degree or higher preferred

Must have a valid Missouri Driver's license

APICS and CMRP preferred or 2 years of Supply Chain experience

Surgical Technologist Certification or 2 years Surgical Technologist experience preferred

Proficient in Microsoft applications including Excel, Word and PowerPoint

Must be able to read, write and speak English