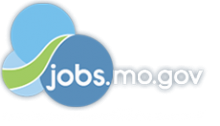 Job Information
Drury Hotels

Project Coordinator

in

Cape Girardeau

,

Missouri
Property Location:
1820 County Road 319 - Cape Girardeau, Missouri 63701
You belong at Drury Hotels.
Getting a job is just the beginning. Finding a place where you belong is what truly matters. Who you are and what you do matters at Drury Hotels. There's a place for you here today (and for tomorrow) in this position.
Under general direction from the Procurement Manager of Replenishment, the Project Coordinator will support all areas related to supply management and assist in organizing and implementing ongoing projects.
JOB DUTIES:
Create purchase orders, stock requests, and pick tickets in Workday system.
Review and confirm order acknowledgments provided by vendors; including acknowledgment of delivery dates, accuracy of materials ordered, quantities and pricing.
Maintain master documents for new hotel openings.
Work closely with QA and Replenishment team to determine accurate quantities of materials needed for each new hotel.
Communicate with QA team during new hotel pre-opening and opening to determine if all material requirements have been fulfilled.
Communicate with suppliers regarding lead times, status of orders, expedition of orders to meet required dates, as well as tracking information when materials ship.
Investigate invoices that are not correct and work with vendor for resolution.
Create impact reports for proposed price changes.
Coordinate with office supply account representative to set up new hotels with website ordering and assist with ordering process when necessary.
Monitor inventory levels of office supplies.
Send delivery tickets from Workday to Voxware for the warehouse team to pull orders.
Bill hotels for their monthly supply deliveries and track box counts of materials delivered.
Create count sheets and BOL for driver packets to be delivered to the hotels weekly.
Create weekly audit sheets for Warehouse Manager.
Track DI Supply incoming and outgoing UPS shipments and match PO's to invoices to ensure proper billing on materials being shipped and received.
Complete weekly report for outgoing UPS charges to be billed to each hotel.
Coordinate product rollouts and special projects at the direction of Operations, Marketing, or the Procurement Manager for Replenishment.
Coordinate with the Marketing department the ordering of all marketing materials stocked at DI Supply.  Obtain multiple quotes and issue purchase orders accordingly.
Gather information/specification sheets from suppliers and set up new materials in Workday as needed.
Run weekly orders not filled report and work closely with the Procurement Manager of Replenishment to investigate and expedite orders.
Coordinate supplier meetings when necessary to address quality and product concerns.
Track and process rebates from multiple suppliers.
Perform evaluation of potential new products through company established testing process.
Respond to request for information on materials or deliveries to inquiring parties.
Edit and maintain purchase items as needed.
GENERAL KNOWLEDGE, SKILL AND ABILITY:
Team player who works productively with a wide range of people.
Motivated self-starter, comfortable in fast-paced environment.
Manages time effectively and adapts quickly to changing priorities.
Knowledge of Microsoft Office and Workday.
EDUCATION:
Associate degree or equivalent experience preferred.
EXPERIENCE:
Three to five years of experience in similar field.
PERSONAL QUALITIES & TRAITS
Hardworking and committed, self-starter, can-do attitude.
Stable, level headed, mature.
Analytical thinker, able to see the big picture as well as give attention to detail.
Multi-tasker.  Performs well under pressure (not excitable).
Strong personal integrity.  Someone that can be trusted.
Personable and effective communicator across wide spectrum of people (verbal and written).
Projects professionalism in communication.
Effective at planning, organizing, communicating and implementing.
Possesses effective problem solving skills.
Ability to interact well with internal customers and suppliers.  Committed to continuous education and ongoing search for knowledge.
What you can expect from us:
So. Much. More.
Just as our guests deserve more, so do you deserve more. Be valued for what you do and who you are … and well compensated for all you accomplish.
Incentives - Quarterly bonuses (we succeed together!)—shared for all based on hotel results
Health and well-being - Medical, dental, vision, prescription, life, and disability
Retirement - Company-matched 401(k)
Work-life - Flexible spending accounts, Team Member Assistance Program, paid time off, and hotel discounts
Career growth - Mentorship, cross-training, development plans, management training, and more—60% of management positions promoted internally
Award-winning - Ranked among Forbes' Best Midsize Employers (2021) and highest in Guest Satisfaction Among Upper Midscale Hotel Chains by J.D. Power 15 years in a row (that's a record!)
Rise. Shine. Work Happy.
Apply Now.
ABOUT DRURY HOTELS
At Drury Hotels, we offer our guests more than a place to sleep. We provide a place to feel welcome. Happy. At home. As a family-owned and operated hotel system, we honor and enhance the Drury legacy of world-class hospitality excellence. That's the Drury Way. Our 5,000 team members work together—across 150 hotels in 27 states—to make sure every guest receives the very best service and value. Together we continue to grow, carefully and with clear vision, as a family of thriving hotels nationwide. EOE
Drury Hotels is an equal opportunity /affirmative action employer. If you require an accommodation in order to view or apply to open positions or for any other part of the application or employment process, please call 888-324-1897 or email recruiting@druryhotels.com.