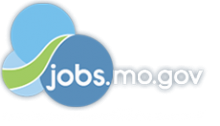 Leggett & Platt, Incorporated

Maintenance & Repair

in

Carthage

,

Missouri
Maintenance & Repair
»
Date:Mar 14, 2019
Location:Carthage, MO, US
Company:Leggett & Platt Incorporated
Branch One is searching for a Maintenance & Repair Technician for day shift, 7 am to 3 pm. This position will require daily welding and fabricating, walking, climbing, reaching, bending and lifting.
Skill Requirements:
Demonstrate ability to understand job requirements and complete training

Thorough knowledge of all plant equipment, ability to diagnosis causes of malfunctions

Experienced in operating and performing overhauls, set‐ups and plant maintenance.

Basic knowledge of electrical control equipment and circuitry on all plant equipment.

Ability to read mechanical engineering drawings and make basic mathematic calculations

Working knowledge of maintenance tools and welding equipment and metal properties.

Ability to read and work from blueprints.

Ability to set up and operate lathes, milling machines, grinders and other machine shop related equipment, to hold high tolerances on machined parts.

Ability to be forklift qualified.

Must be self‐motivated and a self‐starter with projects

Must possess good communication skills.

Demonstrate safe work practices and use appropriate PPE

Regular attendance

Use computer as required for position

Work effectively with co‐workers, supervision and management

Follow instructions
Job Duties:
Diagnose and troubleshoot causes of basic mechanical, pneumatic, hydraulic and electrical problems on production machines.

Perform repair and maintenance on all production equipment and parts.

Perform assembly on all new and overhauled equipment.

Assemble machines and machine parts to ensure they meet specifications and perform correct and efficient operation.

Provide training on equipment.

Anticipate and report the need for replacement parts to the supervisor to help prevent costly downtime.

Replace all guards on the machines after repair. Report unsafe conditions.

Operate production equipment when required.

Perform setups on all plant equipment.

Perform repairs as needed on the building, or other branch equipment as necessary.

Follow instructions and work under general supervision.

Perform emergency duties when necessary.

Keep work area clean and follow 6S procedures

Work overtime as needed

Train new employees

Participate in all L & P initiatives, LP9000, TPM, Continuous Improvement, ECO, etc.

Perform other duties or tasks as assigned

Cut, weld, fabricate
We offer a comprehensive benefits package. While benefits may vary by location, we typically include: medical, dental, vision, 401(k) and stock plans, tuition reimbursement, employee discounts and more.
Since 1883, Leggett & Platt (NYSE: LEG) has been creating a wide variety of innovative products that can be found in most homes, offices, and automobiles. Today our growing company consists of more than 20,000 employee-partners in 130 manufacturing facilities located in 19 countries. We're not just hiring, we're building a better company. For more information, please visit www.leggett.com.
Equal Employment Opportunity/Affirmative Action/Veteran/Disability Employer
Nearest Major Market:JoplinJob Segment:Hydraulics, Engineer, Electrical, Mechanical Engineer, Engineering
»