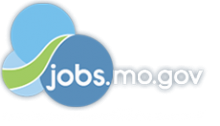 Job Information
General Dynamics Ordnance & Tactical Systems

Maintenance Tech

in

Carthage

,

Missouri
Install and repair electrical systems and industrial machinery and equiment in a heavy industrial environment.
Follows electrical code, manuals, schematic diagrams, blueprints and other specifications using hand tools, power tools and electrical and electronic test equipment.

Installs power supply wiring and conduit for newly installed machines and equipment such as conveyors and programmable controllers following electrical code and blueprints using hand tools and voltage tester.

Connects power supply wires to machines and equipment and connects cables and wires between machines and equipment following manuals, schematic diagrams and blueprints using hand tools and test equipment.

Diagnoses and detects malfunctioning apparatus such as transformers, motors and lighting fixtures and replaces damaged or broken wires and cables using hand tools.

Diagnoses, repair and replace switch gears and motor control centers.

Diagnoses, repair, and/or replace AC/DC controls/VFD.

Diagnoses, repair, and/ or replace programmable logic controls.

Diagnoses, repair, and/or calibrate all Air Pollution Control System instrumentation and controls.

Preform predictive and preventive maintenance as assigned.

Tests malfunctioning machinery and discusses malfunction with other maintenance workers such as Maintenance Machine Repairer to diagnose malfunction.

Replaces faulty electrical components of machine such as relays, switches and motors and positions sensing devices.

Diagnoses and repairs or replaces faulty electronic components such as printed circuit boards using electronic test equipment and hand tools.

Replaces electric motor bearings and rewires motors.

Pushes buttons and presses keys on controller, teach pendant and programmable controller to program automated machinery to operate automated machinery, to test for malfunctions and to verify repairs.

May plans layout of wiring and installs wiring, conduit and electrical apparatus in buildings.

Diagnoses and replaces faulty mechanical, hydraulic and pneumatic components of machines and equipment.
Certificate or degree from college or technical school and 1 - 3 years experience or equivalent combination. Minimum of 5 years experience in industrial maintenance.
Requisition ID: 2020-12212
Street: 4174 County Road 180