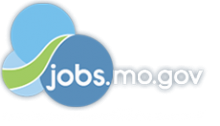 Job Information
General Dynamics Ordnance & Tactical Systems

Store Room Clerk

in

Carthage

,

Missouri
Receives, unpacks and stocks shelves in Store Room in keeping with the prescribed inventory system. Transports and escorts visitors and contractors to the plant.
Understands and follows all safety standards, policies and procedures.

Understands and follows all work instructions and operating procedures.

Data entry into inventory control system

Compares identifying information and counts, weighs, or measures items of incoming and outgoing shipments to verify information against bills of lading, invoices, orders, or other records.

Arranges boxes, material, and hand trucks or other industrial equipment in neat and orderly manner.

Assembles wooden or cardboard containers or selects preassembled containers.

Inserts items into containers.

Nails covers on wooden crates and binds containers with metal tape.

Stamps, stencils, or glues identifying information and shipping instructions onto crates or containers.

Posts weights and shipping charges and affixes postage.

Loads/unloads shipping material and stocks shelves.

Monitors inventory against triggers.

Escorts visitors and contractors on the plant for security and safety reason

Transport visitors to plant for inspection and tour purposes.

Transports employees from employee parking lot to field office routine bus routes.

Operates industrial truck to transport materials within plant.

Places ordered items in the Stores Room as prescribed by the inventory system.
High School dipmloa or equvilant
1 - 3 years of related experience
Strong written and verbal communication skills
Strong computer skills
Ability to pass BATFE employee possor
Requisition ID: 2021-12345
Street: 4174 County Road 180