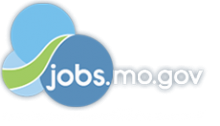 Job Information
Flying Colours Corp

Crew Lead, Avionics

in

Chesterfield

,

Missouri
Crew Lead, Avionics
Jobs

Login

15-Feb-2021 to 15-May-2021 (CST)

Avionics

Chesterfield, MO, USA

Hourly

Full Time

Email Me Similar Jobs Email Me This Job

POSITION SUMMARY:

Responsible to lead the performance of all functions within the Avionics department. Incumbent will receive direction from department supervisor or Director, MRO Operations for the removal and installation of panels, components and interiors, as well as repair work on avionics installations. Incumbent will demonstrate a high level of proficiency in and a meticulous work ethic with the installation of aircraft avionics and electronics systems following the approved design, engineering and FAA requirements.

The Crew Lead's core objective is to be the focal point for the team; demonstrate a continual willingness to learn and serve as a team member, and to execute operational workflow with clear direction through various forms of communication, while empowering you and your team to meet production schedules and goals.

ESSENTIAL JOB FUNCTIONS:

Guide, evaluate, and coach the performance of assigned staff in the execution of work assignments; ensure that they are completed within required budget, allotted hours, quality standards and material guidelines.

Monitor any issues to ensure production targets, key performance indicators (KPIs), and quality standards are met in order to meet the requirements of the customer.

Establish the highest quality of the work performed on aircraft interiors, systems and components undergoing completion to ensure that specialized services meet Company standards and goals in turn meets or improves budgeted hours/schedules.

Develop the team by focusing on individual performance and support requirements to achieve high standards while fostering a culture of a safe work environment. Train new associates within the area of responsibility.

Comply with approved design, engineering and FAA requirements. Ensure team members are aware of and follow methods set forth by the Repair Station and Quality Control Manual(s).

Continually evaluate, identify system improvements, and make recommendations for change that increase safety, reduce cost, cycle time and man-hours and other process improvement techniques.

Utilize company material tracking system to create parts demand, track squawks and to sign-off work. Follow standard operating procedures when using and caring for shop tools and equipment.

Foster a positive team environment and demonstrate a continual willingness to learn while serving as a team member.

Participate in in-process data collection and team problem solving. Exposure to basic Continuous Improvement tools/principles 5S, Data-Driven Decision Making, Know Your Customer and Communication Boards.

Other duties not specifically covered herein but otherwise assigned.

EMERGENCY RESPONSE / HEALTH AND SAFETY:

The health and safety described here is representative of the requirements by an employee to protect a worker's own health and safety by working in compliance with the law as well as conducting themselves in a manner that promotes safe work practices and procedures as established by the company.

This position operates in compliance with all Administrative, Emergency Response, Health & Safety, Quality Assurance policies, AS9100, and procedures as outlined in Company policy and Repair Station Manual(s).

MINIMUM QUALIFICATIONS, EDUCATION, EXPERIENCE, LICENSES, ETC:

Completed training in a vocation or technical school at a college level and/or combination of education and experience . Knowledge of avionics technology with specific knowledge in the primary avionics systems.

A minimum of 1 to 2 years in a leadership or mentorship role. Expressly displaying ability to successfully lead a team in a production environment.

Minimum of 7 year's basic on aircraft avionics maintenance installations. Moderate understanding of general job aspects a plus.

Completed the Repairman Certificate training in accordance with FCC Repair Station Manual.

Proficient in Microsoft Office Suite. Working knowledge of an MRP (Material Resources Planning) system strongly preferred; Corridor software a plus.

Ability to read and interpret blueprints and engineering documentation.

REQUIRED SKILLS AND ABILITIES:

Extensive knowledge in the specialized functions of the position. Ability to solve complex problems ordinarily encountered in the process.

Basic math functions with whole numbers, decimals and fractions and the ability to know how and when to use them.

Key competencies related to working with a diverse group of individuals and departments are desirable.

Frequent need to give concentrated attention, with one or two senses at a time, where stimuli are changing.

Occasional direct and indirect pressure from deadlines, production quotas, accuracy or similar demands.

Willing to complete on the job training (OJT) in accordance with FCC Repair Station Manual.

Willing to travel domestically and internationally when required.

WORK ENVIRONMENT:

The work environment described here is representative of those required by an employee to perform the essential functions of this job with or without reasonable accommodations.

The location where this position functions is in an airplane hangar environment which is subject to constant exposure to loud noise, potential contact with hazardous/non-hazardous waste material and other safety hazards such as production tools, aircraft monuments, interior components: divans, chairs, other cabinets etc.

FLYING COLOURS CORP. encourages a diverse work force and is proud to be an equal opportunity employer. We believe inclusion is essential to our success as an international company. We encourage all candidates to apply, as we do not discriminate on the basis of race, colour, religion, marital status, age, national origin, ancestry, physical or mental disability, medical condition, pregnancy, genetic information, gender, sexual orientation, gender identity or expression, veteran status, or any other status protected under national or local law.