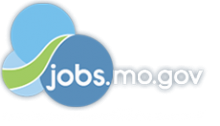 Job Information
Smithfield

Feed Mill Maintenance Technician

in

COFFEY

,

Missouri
Job Locations
US-MO-COFFEY
Your Opportunity
The ideal Feed Mill Maintenance Tech has a working knowledge of and is responsible for overseeing all aspects of maintenance and repairs of machinery and mechanical equipment, including but not limited to, screw conveyors, bucket belt elevator, drag conveyors, boilers, pellet mills, hammer mills, VFD drives, and any other specific items related to the mechanical operation of the feed mill. Evaluates, repairs and ensures precise equipment maintenance records are maintained.
Core Responsibilities
Conducts daily maintenance work activities in assigned equipment areas and sets up any additional work maintenance schedules required.

Follows standard operating maintenance instructions/procedures in the performance of any and all maintenance tasks, including replacing, adjusting, installing any feed mill equipment.

Continuously maintains awareness of any maintenance problems and develop strategies and procedures to correct existing problems and help eliminate any future maintenance related issues or reduce unscheduled down times due to maintenance issues.

Develops and continues to improve upon a thorough cost effective Preventative Maintenance Program, along with supporting maintenance supervisor to meet management goals.

Develops and communicates consistent parts replacement or repair guidelines.

Promotes an active Safety Awareness Program including applying clean housekeeping practices to tools, equipment and facility.

Monitors and maintains all feed mill equipment.

Ensures that all procedures are properly followed while conducting a repair.

Responsible for complying with all environmental laws and procedures to which Smithfield Foods HPD subscribes.

Establishes or adjusts maintenance work procedures and schedules to meet production schedules.

Maintains shift maintenance activities report, track maintenance records by using Methods system, as well maintaining records of preventing maintenance, bearings weekly maintenance, parts replacement, etc.

Manages critical parts inventory based on usage and maintenance activity needs.

Performs housekeeping duties as requested by the manager.

Maintains and ensures the safety of all employees and assets of the company.

Acquires and maintains necessary certifications (fork lift, LOTO, Confined space etc.) for all responsible maintenance employees.

Incumbent will be responsible for understanding and complying with company EMS policies and procedures in the performance of their job duties.

Reports all environmental issues and food safety immediately to the mill manager.

Reads and understands the company's emergency notification process and will be responsible for reviewing that policy at their work site.

The above statements are intended to describe the general nature and level of work being performed by people assigned to this job. They are not intended to be an exhaustive list of all responsibilities, duties, and skills required of personnel so classified. May perform other duties as assigned.
Qualifications
To perform this job successfully, an individual must be able to perform each essential duty satisfactorily. The requirements listed below are representative of the knowledge, skill, and/or ability required. Reasonable accommodations may be made to enable individuals to perform the essential functions.
5+ years of successful industrial maintenance experience, preferred.

Ability to perform troubleshooting, repair and assembly of any feed mill equipment.

Electrician license not required but helpful.

Experience troubleshooting and repairing electrical issues including solid-state circuitry, 110 v control circuits, lighting circuits, VFD and soft-start drives and 3 phase circuitry.

Ability to read and speak English.

Ability to read and interpret documents such as safety rules, operating and maintenance instructions, and procedure manuals.

Ability to read and interpret electrical schematics.

Experience in pneumatic systems including compressors, cylinders and solenoid valve troubleshooting and maintenance.

Experience in liquid systems including positive displacement pumps (rebuilding), metering system calibration, automatic valves and plumbing.

Ability to work well with others in fast paced, dynamic environment.

Ability to be respectful, approachable and team oriented while building strong working relationships and a positive work environment
Work Environment & Physical Demands
The physical demands and work environment characteristics described here are representative of those an employee should possess to successfully perform the essential functions of this job. Reasonable accommodations may be made to enable individuals with disabilities to perform the essential functions.
While performing the duties of this job, the team member is regularly exposed to risk of electrical shock.

Vision abilities include close vision, distance vision and ability to adjust focus.

Occasionally lift and/or move up to 50 lbs.

Frequently required to stand; walk; use hands to handle or feel; reach with hands and arms; stoop, kneel, crouch, or crawl and talk or hear.

Must be supportive of the mission of producing high quality pellet feed.

Must be able to work with and around a wide range of chemicals and different feed ingredients.

Must be able to tolerate grain dust, chemical odors, and frequently noisy conditions.

Must be able to tolerate extreme ranges of seasonal temperatures (hot to cold).
Careers and Benefits
To learn more about Smithfield's benefits, visit smithfieldfoods.com/careerbenefits.
About Smithfield Foods
Headquartered in Smithfield, Va. since 1936, Smithfield Foods, Inc. is an American food company with agricultural roots and a global reach. Our 40,000 U.S. and 15,000 European employees are dedicated to producing "Good food. Responsibly. ® " and have made us one of the world's leading vertically integrated protein companies. We have pioneered sustainability standards for more than two decades, including many industry firsts, such as our ambitious commitment to cut our carbon impact by 25 percent by 2025. We believe in the power of protein to end food insecurity and have donated hundreds of millions of food servings to our neighbors in need. Smithfield boasts a portfolio of high-quality iconic brands, such as Smithfield ® , Eckrich ® and Nathan's Famous ® , among many others. For more information, visit www.smithfieldfoods.com , and connect with us on Facebook (https://www.facebook.com/SmithfieldFoods/) , Twitter (https://twitter.com/SmithfieldFoods?ref_src=twsrc%5Egoogle%7Ctwcamp%5Eserp%7Ctwgr%5Eauthor) , LinkedIn (https://www.linkedin.com/company/smithfield-foods) and Instagram (https://www.instagram.com/smithfieldfoods/?hl=en) .
EEO/AA Information
Smithfield is an equal opportunity employer committed to workplace diversity. All qualified applicants will receive consideration for employment without regard to race, color, religion, sex, sexual orientation, national origin, age, gender identity, protected veterans status, status as a disabled individual or any other protected group status or non-job characteristic as directed by law.
Connect With Us!
ID 2021-17677
Job LocationsUS-MO-COFFEY
Category Hog Production
Type Full-Time
FLSA Status Hourly
Shift Weekend/Friday-Monday 7AM-6PM