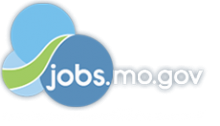 Job Information
American Outdoor Brands Corporation

Logistics Specialist - $12-$14/hour - 1st or 2nd shift

in

Columbia

,

Missouri
This position will be responsible for picking, processing, packing, and shipping customer orders within designated shipping windows, as well receiving products via container processing. The position requires excellent communication skills, self-motivation, and attention to detail.
Essential Duties/Responsibilities:
Pick, process, pack, and ship orders to customers in an accurate and timely manner.

Labeling, receiving, and unloading products from containers.

Prepping, Staging, Wrapping, etc. for customer orders

Supporting dock operations including truck loading.

Maintain a safe, clean, and organized work environment.

Ability to work in a team environment to accomplish team goals.

Follow defined processes and assist in maintaining an accurate inventory.

Provide suggestions and feedback to management.

Achieve personal and team goals.

Other duties as assigned.
Job Standards:
Any combination of education and experience providing the required skill and knowledge is qualifying. Typical qualifications would be equivalent to:
Knowledge:
Preferred Education: High School diploma or GED

Preferred Experience: 1-2 years of experience
Skills:
Clear written and verbal communication skills

Excellent interpersonal communication skills

Attention to detail

Works within established procedures, some initiative and judgment required

Ability to provide assistance to temporary employees in proper procedures

Self-motivation and takes initiative
Special Requirements:
Regular and predictable attendance is required.

Ability to move about facility on regular basis to perform physical activities, such as, but not limited to, lifting heavy items/products (up to 50 lbs. unassisted), bending, standing, climbing or walking.

Visual and hearing acuity.
Safety Hazards:
Exposure to plant environment with fork lift and other general hazards.

May experience dusty and dirty conditions wear safety glasses and other safety measures may be required.

Safety requires ability to hear.
Note: This job description should not be construed to imply that these requirements are the exclusive standards of the position. Incumbents will follow any other instructions, and perform any other related duties, as may be required. Reasonable accommodation will be provided to qualified individuals with disabilities. The employer has the right to revise this job description at any time. The job description is not to be construed as a contract for employment.
Equal Opportunity Employer Minorities/Women/Protected Veterans/Disabled