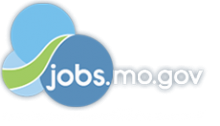 Job Information
Goodman Manufacturing Company

Warehouse Associate

in

Columbia

,

Missouri
Warehouse Associate
The Opportunity
Goodman is seeking a professional, skilled individual for our Warehouse Associate role. This position under general supervision, performs a variety of warehouse duties that may include packing, pulling/checking customer orders, replenishment, shipping and material handling. May use automated warehouse management system. May operate hand and power equipment for material handling to accommodate storage of products throughout warehouse. If you meet the qualifications listed below, then we invite you to apply for our open position by visiting our website http://careers.daikincomfort.com, and submitting your resume.
May include:
Material handling at warehouse

Load and unload deliveries

Basic computer skills required

Able to use scanner

Able to lift objects

Have a keen sense for seeing, hearing and remembering part numbers and line codes

Other duties as assigned

Up to 2 years experience

High school diploma or equivalent

Fork-lift Experience

Ability to work in a team environment and to get along with coworkers

Ability to understand and follow verbal and/or written instructions

Ability to communicate clearly, both verbally and in writing

Ability to adapt to changing situations and to perform multiple tasks simultaneously
The Company provides equal employment opportunity to all employees and applicants regardless of a person's race, color, religion (including religious dress or grooming practices), creed, national origin (including language use restrictions), citizenship, uniform service member or veteran status, ancestry, disability, physical or mental disability (including HIV/AIDS), medical condition (including cancer and genetic characteristics), genetic information, request for protected leave, marital status, sex, pregnancy, age (over 40), sexual orientation, gender, gender identity or expression, political affiliation, or any other characteristic protected by law. The Company will comply with all federal and state regulations and statutes pertaining to individuals with disabilities.
ID: 2020-13385
Education: High School Diploma or Equivalent
External Company Name: Goodman Manufacturing Company
External Company URL: www.goodmanmfg.com
Street: 2000 Pennsylvania Ave.