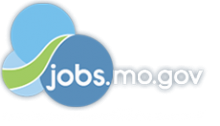 Job Information
Vail Resorts

Lead Lift Operator - Winter Seasonal

in

Eureka

,

Missouri
Reach Your Peak at Vail Resorts. As a community of adventurers and discoverers, Vail Resorts delivers an experience of a lifetime to our guests and our employees. Our team is made whole by the brave, passionate individuals who ambitiously push boundaries and challenge the status quo. Whether you're looking for seasonal work or the career of a lifetime, join us today to reach your peak.
Hidden Valley is now part of the Vail Resorts family and we've started hiring for our Winter 20-21 season! All employees of Hidden Valley receive a FREE ski pass that gives you access to skiing and riding at all Vail Resorts-owned mountains. Along with the free ski pass, employees also get discounts on food, lodging, and retail products, along with other pro-deal discounts on brand names. Join the team this season for an Experience of a Lifetime!
Job Summary:
You are the team captain, host and safety engineer of a multi-million dollar machine. You will lead your team to help make our guests (internal and external) feel welcomed, valued and confident while utilizing our lift system. You will set the standard for your team by being safe, having fun and always, looking good!
Job Responsibilities include but are not limited to:
Be Safe

Set the example for your team by continuously monitoring the operations of the lift and notifying the appropriate personnel of any problems or unusual conditions

Ensure that you and your team maintain a safe work area, i.e., ramp heights, tools stored, signs up etc…

Set the example for your team by adhering to all ski/ride policies, i.e., the Responsibility Code, designated trails, skiing/riding on and off the clock etc…

Protect the welfare of yourself and your teammates

Perform start up on detach lifts

Serve Others

Set the example by helping our guests feel welcomed and valued while utilizing our lift system; pleasantly greet, make eye contact, listen to and respond appropriately to our guest's needs and or questions

Ensure that you and your teammates are outside on the loading and unloading decks interacting with our guests

Set up mazes accurately, so that they are easy to use and maintain them throughout the day

Actively and efficiently perform maze control when needed

Make sure that you, your team and your lift station are visually compliant

Do Right

Ensure that you and your team are abiding by all operating procedures, i.e., opening procedures, downloading procedures and last chair protocol etc…

Set the example for your team by following company and departmental policies and procedures i.e., punctuality, attendance, dress and grooming standards, etc…

Display respect for our guests and all company employees

Make sure that all Lift Operators are receiving fair and timely breaks

Drive Value

Make sure that all paper work is being completed by you and your team

Help to protect the company and its assets

Adapt to changing business levels to ensure that the guests are getting the most efficient and safe experience

Work with the ticket scanning team to ensure all riders have a valid ticket; refuse entry to riders without a valid ticket and refer to appropriate personnel for assistance

Make sure that tools are being used for the appropriate job and help to train any Lift Operators in the correct use of tools

Do Good

Ensure recycled materials are disposed of properly

Turn off lights, keep doors shut, help to reduce our carbon footprint

Help to preserve our natural environment

Have Fun

Help guests and teammates enjoy their time on the mountain

Remember that fun is our product – create fun, enjoy your work and share the contagious spirit
Qualifications:
Must be at least 18 years old at beginning of employment - Required

High school diploma or equivalent - Required

Must be able to read, write, speak and understand English – Required

Must be safety oriented - Required

Must have the ability to lift up to 100 lbs. - Required

Must be able to work outdoors for up to 10 hours in all winter weather conditions at altitude (7000')- Required

Must be able to come to work on time, when scheduled (Start times are as follows 05:50, 06:15, 06:30, 07:15 in the morning) - Required

Must be able to work holidays, weekends, and/or evenings as necessary. We are a 7-day a week operation. - Required

Must be able to work throughout the entire season - Required

Ski or snowboard at an Intermediate level (if not you will be assigned to lifts that do not require you to ski or ride to get to your work station, there are limited positions) - Preferred

Must be able to climb, balance, stoop, kneel, crouch, crawl, stand, walk, push, pull, lift, grasp, feel, hear, see, repetitive motions, carry - Required

Strong guest service skills – Preferred
Hidden Valley has converted thousands of first-timers into lifelong skiers over the last thirty years. Join us in creating unforgettable experiences for our guests at St. Louis' premier winter destination. Your epic journey begins here. www.vailresortscareers.com
Vail Resorts is an equal opportunity employer. Qualified applicants will receive consideration for employment without regard to race, color, religion, sex, national origin, sexual orientation, gender identity, disability, protected veteran status or any other status protected by applicable law.
Requisition ID 227707