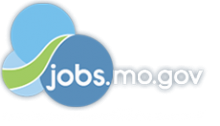 Job Information
Eaton Corporation

Construction Quality Engineer

in

Fenton

,

Missouri
Eaton's Electrical Sector is currently seeking a Construction Quality Engineer to join our team. This position can be based out of any Eaton US facility or US based remote/home office.
Position Overview:
The purpose of this position is to provide project quality assurance and quality control management for complex design build projects focused on the Electrical Power Industry. The position requires quality oversight of the design process, construction and commissioning including subcontractor oversight within the Turnkey Projects organization. This role will be heavily weighted for onsite work.
As part of the Eaton Turnkey Project Operations Team, the Construction Quality Engineer supports the division relative to all aspects of quality management systems and operational quality execution ensuring that we meet or exceed our customers expectations. These Turnkey Projects include Substations, Electrical Distribution Upgrades, Hydro Upgrades, Microgrids, and HVAC. Additionally, the quality function provides direct support to the team by acting as the designated subject matter expert on all project quality requirements, policies, processes and procedures.
Making what matters work at Eaton takes the passion of every employee around the world. We create an environment where creativity, invention and discovery become reality, each and every day. It's where bold, bright professionals like you can reach your full potential—and where you can help us reach ours.
In this job function you will:
Plan and prepare all required project quality documentation

Work collaboratively with project team to develop and schedule inspection and hold point activities

Collaborate with Operation Managers to develop and implement controls and improvements

Prepare project quality plans (QA/QC), work instructions, QC checklists

Oversee and ensure project quality plans are executed to project and customer requirements

Execute inspection and internal audit procedures per project requirements

Execute and maintain all required project quality documentation

Submit all required documentation on or prior to published deadlines

Maintain project quality management system (QMS), (Document Control, Control of NC Material, Corrective Action, Management Review, etc.)

Ensuring workflow processes and products comply with safety regulations

Develop corrective actions, solutions and improvements for deficient quality practices

Investigating and troubleshooting design, installation, equipment and product issues (warranty)

Train construction managers on the quality control program

Review Bid/Specification for quality requirements

Review codes, specifications, processes

Respond to all product or service inquiries or non-conformances through proper reporting channels

Develop and implement quality control system for project departments

Monitor, audit and analyze quality performance of internal and external teams

Perform inspection and testing of material, equipment, products and subcontractors for processes to ensure quality specifications are met

Maintain communication channels with division quality support function
When we embrace the different ideas, perspectives and backgrounds that make each of us unique, we — as individuals and as a company — are stronger.
Qualifications
Required (Basic) Qualifications:
Bachelor's Degree from an accredited institution

Minimum (5) years of experience in construction as a superintendent

Minimum (5) years of work experience in a Quality Engineering/Project QA-QC related role

Must be legally authorized to work in the United States without company sponsorship both now and in the future
Preferred Qualifications:
Bachelor's Degree in Engineering, Business or Technical Discipline

Industry quality certification (ASQ CQE, NQA-1 Lead Auditor, AWS or CWI weld inspection certification, etc.)

USACE CQM-C training and certification

Demonstrated ability to lead or participate in specific project quality planning activities

Demonstrated ability to conduct required inspection and test methodologies that meet or exceed stated project contractual obligations

Verifiable project quality leadership experience

Demonstrated experience with internal quality auditing processes

OSHA 10 & 30 Hour General Industry or Construction certification
Position Success Criteria:
Successfully complete and maintain compliance with the company's safety program

Demonstrated proficiency in interpersonal, analytical and organizational skills.

Demonstrated ability to lead cross-functional collaboration.

Strong written, verbal and computer business communication skills required.

Demonstrated proficiency in Microsoft Office software (i.e. Excel, Power Point, Word, Outlook, Visio, Minitab).

Understanding of EQMS and ISO based quality standards.

Experience with hosting, conducting internal and external audits/assessments.

Strong field project quality support experience

Quality audit experience

Broad understanding of project construction processes and methodologies

Ability to function within the framework of a team

Have a zero-defect mindset

Ability and willingness to train, coach or mentor others in QA/QC activities such as problem solving, inspection/test, corrective action, report writing

Assist management in identifying project cost out opportunities

Monitor sub-contracted service providers and suppliers quality levels

Experience with process and material inspection/ test criteria and related procedures

Submit to periodic customer required background and drug screenings.

Possess and maintain a valid and unrestricted driver's license

Ability to interact with all levels of management within an organization

Ability to present data, report findings and audit results to all levels of organizational management

Proficiency in the use of MS office technology

Experience with QA software tools and processes

Strong computer Skills - excel, word, powerpoint

Strong communication and interpersonal skills

Strong analytical and problem-solving skills
Eaton provides a competitive total rewards package commensurate with applicable skills, knowledge, and experience and consistent with internal and external market practices. The annual salary range for this role is $84-720-$116,490.
At Eaton, we know that good benefit plans are important to employees and their families. In addition to a competitive base salary, Eaton provides various Health and Welfare benefits as well as Retirement benefits. Click here for more detail: Eaton Benefits at a Glance. (http://www.eatonbenefits.com/ecm/groups/public/@pub/@eatonbenefits/documents/content/pct_1804713.pdf)
We are committed to ensuring equal employment opportunities for all job applicants and employees. Employment decisions are based upon job-related reasons regardless of an applicant's race, color, religion, sex, sexual orientation, gender identity, age, national origin, disability, marital status, genetic information, protected veteran status, or any other status protected by law.
We make what matters work. Everywhere you look—from the technology and machinery that surrounds us, to the critical services and infrastructure that we depend on every day—you'll find one thing in common. It all relies on power. That's why Eaton is dedicated to improving people's lives and the environment with power management technologies that are more reliable, efficient, safe and sustainable. Because this is what matters. We are confident we can deliver on this promise because of the attributes that our employees embody. We're ethical, passionate, accountable, efficient, transparent and we're committed to learning. These values enable us to tackle some of the toughest challenges on the planet, never losing sight of what matters.
Job: Quality
Region: North America – US/Puerto Rico
Organization: ESSG EESSD Electrical Engrg Svcs Systems Div
Job Level: Individual Contributor
Schedule: Full-time
Is remote work (i.e. working from home or another Eaton facility) allowed for this position?: Yes
Does this position offer relocation?: No
Travel: Yes, 75 % of the Time
Eaton is an Equal Opportunity and Affirmative Action Employer. Eaton is committed to ensuring equal employment opportunities for all job applicants and employees. Employment decisions are based upon job-related reasons regardless of an applicant's race, color, religion, sex, sexual orientation, gender identity, age, national origin, disability, marital status, genetic information, protected veteran status, or any other status protected by law.