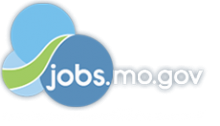 Job Information
Army Installation Management Command

Tractor Operator Leader

in

Fort Leonard Wood

,

Missouri
Summary
About the Position: This position is located within the Directorate of Public Works, at Fort Leonard Wood, Missouri. This is a Temporary Appointment Not-To-Exceed 15-NOV-2021. Intermittent employees work 0-39 hours per week with no set schedule. Temporary, intermittent employees are not eligible for health/life insurance and pay into Social Security. Intermittent employees do not earn sick or annual leave. Temporary positions may be extended up to a total of three years.
Responsibilities
Requirements
Conditions of Employment
null
Qualifications
Who May Apply: US Citizens Experience refers to paid and unpaid experience, including volunteer work done through National Service programs (e.g., Peace Corps, AmeriCorps) and other organizations (e.g., professional; philanthropic; religious; spiritual; community; student; social). You will receive credit for all qualifying experience, including volunteer experience. There is no specific length of training or experience required. However, you must be able to demonstrate, through experience shown in your written application materials that you possess the sufficient knowledge, skills, and abilities to successfully perform the work of this position without more than normal supervision. Minimum Qualifications (Screen Out Element): Ability to do the work of a(n) Tractor Operator Leader without more than normal supervision. Ability to perform common duties such as leading three or more workers in tasks such as the operation of a field type tractor and attached or towed mower or cutter bar, ensuring there is enough work to keep everyone in the work crew busy, and pass on instructions to other workers. - Failure to meet this Screen out Element will result in an ineligible rating. Ability to Drive Safely (Motor Vehicles) and Ability to Operate Safely (Non-Motor Vehicle)Ability To Interpret Instructions, Specifications, etc. (related to mobile equipment operation)Ability To Lead or SuperviseOperation of Motor VehiclesReliability and Dependability as a Tractor OperatorWork Practices (includes keeping things neat, clean, and in order) Physical Effort: Work requires arm and leg movement to manipulate equipment controls; frequent walking, bending, stooping, pushing of conveyances, etc.; frequently lifts, carries and moves objects weighing up to 60 pounds and occasionally lifts items over 60 pounds. Working Conditions: Work is performed indoors and outdoors involving exposure to temperature extremes. Is exposed to noise, dust and dirt and possibility of bruises, cuts and scrapes.
Education
null
Additional Information
null