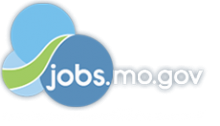 Job Information
System One Services

Industrial Quality Engineer

in

Grain Valley

,

Missouri
Industrial Quality EngineerGrain Valley, Missouri
Apply
Type:Direct-Hire
Category:Engineering
Compensation Range:55000.00 - 75000.00 Yearly
Job ID:145358
Date Posted:09/10/2019
Our client has a direct-hire job opportunity located in Grain Valley, MO for an experienced Industrial Quality Engineer. This position offers: Salary, Medical, Dental, Vision, 401k (with match)& PTO.
The Industrial Quality Engineer will demonstrate leadership in communicating business goals, programs, and processes for an area or business segment. In this role, you will utilize experience or expertise to solve problems, develop and execute objectives for self and others, and have the ability to affect short-term and some long-term business goals.
Responsibilities:
• Assist in the development and reporting of manufacturing department targets, goals, and quality cost data
• Coordinate vendor and customer survey and surveillance programs
• Provide administration and leadership in department quality audits and corrective action programs
• Establish individual audits and prepare and maintain manufacturing audits
• Assign, assist, and perform the periodic audits and reporting
• Follow-up, assists, and leads corrective action programs or plans
• Enforce configuration management traceability
• Develop new concepts, ideas, and methods to improve activity and take initiative on items within sphere of activity
• Support customer requirements for product traceability, quality holds, failure analysis and feedback
• Contribute to the improvement initiatives related to the APSYS requirements.
• Take active role in customer oriented quality system audits and surveys
Job Description:
• Support Quality data collection systems. Research, collect, analyze and report data to cross functional teams to reduce CONQ and NCRs.
• Manage Quality investigations for product quality supporting the Customer Complaint System
Basic Requirements:
• Bachelor's degree from an accredited university or college (or a high school diploma / GED with at least 4 years of experience in a manufacturing field)
Desired Characteristics:
• Bachelor's degree in Engineering (Electrical or Mechanical)or other related field
• PCBA manufacturing and assembly
• Data extraction tools and processes
• Ability to analyze problems and identify root causes
• Six Sigma and Lean training
• Knowledge of IPC-A-600, ISO standards, quality procedures, audit and inspection techniques
• Knowledge of Quality Control concepts and their application
• Experience in Quality System programs and Quality Engineering functions or in a Manufacturing Quality role maintaining Quality System programs and performing Quality Engineering functions
• Pervious experience in SAP and/or Envoia
For immediate consideration, email your resume to kelly.nice@systemone.com
Apply