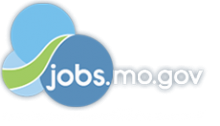 Job Information
Valmont Industries, Inc.

Substation Project Engineer (Structural)

in

Grandview

,

Missouri
12015 Merritt Rd Grandview Missouri 64030
Why Valmont
Welcome to Valmont, where a world of opportunity awaits. When you join our team, you become part of a passionate group dedicated to changing lives and conserving resources around the globe. We want problem solvers who roll up their sleeves to foster progress and innovation for all people. At Valmont, we provide infrastructure, irrigation, tubing and coatings to the world. We strengthen cities. We nourish croplands. We design, manufacture and coat. Our products and services make a difference. Join us, and BUILD YOUR WORLD.
A Brief Summary of This Position:
This position is responsible for structural analysis and design of substation products to be quoted and fabricated. Included in this is the full design responsibility for processing specific quotes and orders, general design engineering support for drafting and sales, and providing guidance and training for Associate and Design Engineers. The Project Engineer is responsible to support information for ($2M+) large projects, and to work independently and make technical decisions for small, medium and large projects. This Individual Contributor is responsible for difficult work on highly technical or involved projects, presenting new or changing problems, requiring the use of outstanding judgment, initiative and ingenuity. The incumbent must also independently work toward objectives on very involved and complex jobs to devise methods and procedures to meet unusual conditions and to make original contributions to solution of complex problems.
Essential Functions:
This position reports to the Site Engineering Manager/Supervisor and has no direct or indirect reports

Up to 5% domestic travel with overnight stays

Independently analyze and design products by Finite Element Method (IMPAX design program) and other structural design software taking into consideration both public safety, manufacturability, and minimum cost balancing competitiveness and profitability

Interpret customer specifications, customer needs, and market/sales needs.

Communicate engineering data to the customer and others. The latter includes itemizing cost-related requirements of a quotation, including weights, reviewing engineering drawings and shop drawings, and evaluating as-built product. Support the presentations of steel poles in sales presentations and meetings.

Direct efforts of the Drafting Group to assure that project requirements have been properly detailed and that order processing proceeds smoothly and rapidly.

Recommend changes in design criteria, analysis methods, drafting procedures, and developing new methods and procedures when appropriate.

Recommend testing to confirm theoretical designs when necessary; including the planning and coordination of the testing.

Communicate information about new ideas, product and system improvements, etc.

Perform aggressive structural designs to be able to design lowest weight / most cost effective structure (that meets all code and specification requirements) to support competitive bid situation.

This role requires up to 10% travel (internationally/domestically), including overnight stays
Other Important Details about the Role:
At this continuing development level, the incumbent independently evaluates and performs routine engineering work requiring the application of standard techniques, procedures and criteria in carrying out engineering tasks. General direction of a Senior Design, Design and/or Associate Drafter will normally be a part of this job. The products within the scope of this position are fabricated substation structures, however familiarity with other product lines may be required. Routine technical support to customers internally and occasionally externally will be required for both quotations and orders.
Required Qualifications of Every Candidate (Education, Experience, Knowledge, Skills and Abilities):
Bachelor's degree in Civil/Structural Engineering or related engineering field with five (5) years of related engineering experience

One year of experience in a professional service or manufacturing setting

Experience with Auto CAD (or MicroStation), PLS (Power Line Systems), CADD, PLS Pole, RISA (or other structural analysis program)

Registered Professional Engineer in US State with capacity to get reciprocity in all other US states as required.

High level of organization for record purposes for email, calculations, etc.

Ability to understand and support project needs for each individual project needs in reference to less conservative design (in competitive bid situation) vs replication of existing design for speed of fabrication (for schedule considerations).
Highly Qualified Candidates Will Also Possess These Qualifications:
Master of Engineering degree

Previous experience working directly for consulting engineer in the design of substations including:

Site grading or foundation design

Oil containment design sizing retainage along with designing steel members to support grating and live loads

Platform / stair / Handrail design

Geotechnical support along with boring location recommendations

Substation shielding for lightning strikes

Rigid bus design including aluminum deflection / stress checks, insulator selection and insulator location

Hilti design

Transmission line design for short span turning structures with SAG / Tension analysis

GIS platform support design (similar to industrial building design with moving internal crane loads)

Misc. steel design for equipment boosters and mounting plates for substation equipment support

Structure design of substation support structures using tapered, wide flange or square tube sections.

Ability to review vendor drawings/calculations, equipment fit up/shop drawings and electrical layouts

Field corrections/solutions

Substation Packaging Project Management activities

Ability to read electrical one-lines

Experience as Substation Engineer with Civil / Structural Engineering emphasis

Understanding of welding procedures, processes and quality assurance requirements and methods for structural product

Seven (7) years of related engineering experience

Experience with industry design standards and codes (NESC, ASCE 48, ASCE 113, ASCE 7, ACI 318, etc.)

Prior experience designing steel monopoles or industrial utility structures (H-frames, A-frames, Shield masts)

Prior project team experience supporting construction/electrical outage deadlines
Working Environment and Physical Efforts:
The incumbent of this position is required to travel 3-5 times per year. Travel may be during the day or overnight. Most of the work is performed at the computer in an office setting. There are occasions when the Engineer is expected to work outdoors. While visiting the manufacturing areas of the plant, use of PPE (Personal Protective Equipment) is required at all times. The incumbent is regularly required to sit for extended periods of time, as well as talk and listen on the phone and attend meetings. Domestic travel can be done by both air and vehicle, and represents up to 5% of the yearly work schedule. The incumbent may be required to have a passport for travel. Environment is fast paced and demanding most of the time. The Project Engineer is constantly required to use hands and fingers to work on the computer. Reaching hands and arms above shoulder height while working in the office may be required. The employee is frequently required to move about the office or plant. The incumbent needs to be able to lift up to 30 lbs. Specific vision abilities required by this job include close vision, distance vision, peripheral vision, visual color perception as well as depth perception. The determination of acceptable vision will be made by the Safety Department on an individual basis.
#LI-JC1
Valmont does not discriminate against any employee or applicant in employment opportunities or practices on the basis of race, color, religion, sex, sexual orientation, gender identity, national origin, age, genetic information, veteran status, disability or any other characteristic protected by law. Reasonable accommodation may be made to enable individuals with disabilities to perform the essential functions.
If you have a disability and require any assistance in filling out the application for employment email EEOCompliance@Valmont.com.
Valmont Industries, Inc. is a leading producer and distributor of products and services for the infrastructure and agricultural markets.
Valmont began in 1946 when founder, Robert B. Daugherty, combined his $5,000 savings with a wholehearted belief that business could and should be done better. From those modest beginnings, the company grew into a global leader of engineered products and services for infrastructure, and water-conserving irrigation equipment and solutions for agriculture.
From lighting and traffic structures to guide the way, to communication towers that keep people connected, to utility structures that power homes and businesses, to irrigation equipment and technology that helps grow the world's food, we are committed to Conserving Resources. Improving Life ® .
Four primary business segments comprise Valmont: Engineered Support Structures; Coatings; Irrigation and Utility Support Structures. We manufacture products in over 80 different facilities spread across 6 continents and do business in over 22 different countries. Valmont is publicly traded on the NYSE under the symbol (VMI).
We are passionate about our products. We pride ourselves on being people of integrity who excel at delivering results. We pursue opportunities for growth by taking products and processes to new markets, developing new products for existing markets, and continually improving across the company to ensure that Valmont solutions are always the global industry leader.