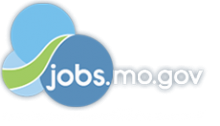 Job Information
Agiliti Health

Inventory Specialist - Hazelwood, MO

in

Hazelwood

,

Missouri
Job Description:
The Inventory Specialist is responsible for maintaining detailed customer account records, ensuring inventory accuracy by verifying data, cycle counts, reviewing work orders, and processing all related paperwork.
Knowledge and Physical Requirements
High school diploma or equivalent.

Basic computer skills, including Microsoft Office programs (Word, Excel, PowerPoint).

Understanding of debits and credits bookkeeping.

Willing to work flexible hours, including evenings, weekends and holidays, as well as emergency off-hours as required.

Valid driver's license.

Able to lift and/or push 75 pounds.

Must have high attention to detail / accuracy is a priority.

Previous experience with inventory / cycle counts required
Behavioral Skills (How the jobholders must conduct themselves with other people.)
Possesses quality orientation with a "get it right the first time" attitude.

Complies with patient privacy laws in all matters.

Maintains and projects confidence, enthusiasm and a professional image.

Flexible, coachable.

Demonstrates strong communication skills (listening, writing and speaking).

Demonstrates team orientation and shows respect for others.

Proactive and self motivated.

Organized; prioritizes to meet deadlines.

Ability to work with very little supervision.

Operates with a proactive approach towards safety, health and quality in compliance with all company, governmental and customer policies and regulations.

Customer-focused; willing to go above and beyond.
Practical Skills (Tasks that the job holder must be able to do and demonstrate.)
Understands and uses effective conflict resolution skills in addressing accounts receivable or service concerns, e.g., identifies and resolves discrepancies and disagreements.

Receives and handles incoming district calls.

Maintains customer files based on Front Office Work Flow.

Leads accounts receivable collections, calls and meetings.

Organizes and tailors district office tasks, such as making vendor payments, organizing meetings, making travel arrangements, coordinating business meals and ordering office supplies as needed.

Maintains daily email communication with team members regarding consistent customer focused transactions.

Creates and maintains updated customer profile preferences to be used by all district personnel.

Provides accurate billing and credits for rental, sales and service.

Creates and maintains district vendor reference book, account files and Material Safety Data Sheet documents.

Provides support for shipping and receiving activities.

Performs other assigned duties.
It is the policy of Agiliti to provide equal employment opportunities to all employees and applicants for employment without regard to race, color, religion, gender identity, sex, sexual orientation, national origin, age, physical or mental disability, genetic information, marital status, status as a veteran, military service, or any other characteristic protected by applicable federal, state, or local civil rights laws. In addition, Agiliti will provide reasonable accommodations for qualified individuals with disabilities. Agiliti strictly prohibits any form of retaliation against individuals who make good faith reports of alleged violations of this policy or who cooperate in Agiliti's investigation of such reports.
If you require assistance with your application, please contact recruiting@agilitihealth.com.
Primary Job Location:
St Louis Service Center
Additional Locations (if applicable):
Job Title:
Customer Account Representative I
Company:
Agiliti
Location City:
Hazelwood
Location State:
Missouri
v2
Agiliti helps hospitals reclaim millions of dollars in wasted spending by connecting broken medical equipment processes. Our Equipment Value Management (EVM) framework connects previously siloed departments with highly agile and fully integrated equipment workflows. Our customers also deploy the individual elements of EVM — Clinical Engineering, Onsite Equipment Management and Rental Services — to ensure patient-ready equipment is in the right place at the right time. More than 7,000 hospitals and health systems rely on Agiliti to reduce costs and free their clinicians to spend more time caring for patients. Our nationwide network ensures quick response to customer needs throughout the U.S.
We believe every interaction has the power to change a life. Join Agiliti and help make a difference for health care providers and patients nationwide. For more information, please visit https://www.agilitihealth.com/careers/
The following link provides important notices regarding employment at Agiliti http://www.elaborposters.com/browse/agiliti .
If you need assistance completing your application, please email recruiting@agilitihealth.com .