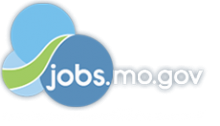 Job Information
Cardinal Health

Principal Engineer, R&D (Sr Innovation Engineer)

in

Hazelwood

,

Missouri
What R & D Engineering contributes to Cardinal Health
Research and Development Engineering is responsible for developing and implementing new products through adherence to established design control processes and good engineering and documentation practices.
This position will be part of a newly formed Innovation Team working at a strategic level to initiate and carry projects from idea to initial concept, viable for commercialization and ready for further development. A focus on customer needs, emerging technology, and ongoing research will be key to success in this role. The team builds concepts and creates interest in projects to be handed-off to execution teams to complete and commercialize. The Innovation team operates as a consultant 'service organization' and is separate from execution teams. Although, from time to time, Innovation team members may also be embedded as an extended (consulting) group member in ongoing projects to ensure the voice of stakeholders (VOC, Mktg, users, etc.) and innovation objectives are preserved throughout the development process.
This unique role will require the wearing of many hats, from researcher and inventor to project manager, and technology expert, consulting Engineer, and to innovation educator. Innovation is at the core of this team and an insatiable curiosity and innovation mindset will be key to success in this role. This will require comfort with ambiguity, increased risk, and the potential of failure, but most importantly it will require an ability to uncover, frame, and solve problems not yet fully formed or understood.
Accountabilities
Project, Technical, and Innovation Leadership
Championing a human-centered, entrepreneurial approach to strategic innovation initiatives
Develop original content, frameworks, concepts, and visions to design and shape initial product concepts
Manage assigned projects to established time lines and generate/maintain project status
Research and investigation into new & emerging technologies for various product categories
Coordinate and lead multi-departmental teams to manage innovation activities
Combine empathy, creative instinct and business savvy to challenge existing assumptions & status quo
Collaborate with cross-functional teams of researchers, engineers, and business partners throughout bespoke innovation engagements
Continually monitor and share emergent, disruptive trends in strategy, technology, and business for select, assigned product categories
Concept Development & Product Design to develop solutions to undefined technical problems
Facilitation of product transfer to execution teams
·Travel to Support & Drive Projects
Qualifications
Bachelors degreein Mechanical Engineering, a related field, or equivalent innovation experience
A minimum of 4+ years related work experience required
5-8 years of experience in medical product development or related field, preferred Previous consulting experience is a Big Plus
Ability to train and coach others from technical expertise
What is expected of you and others at this level
Applies comprehensive knowledge and a thorough understanding of concepts, principles, and technical capabilities to perform varied tasks and projects
May contribute to the development of policies and procedures
Works on complex projects of large scope
Develops technical solutions to a wide range of difficult problems. Solutions are innovative and consistent with organization objectives
Completes work independently receives general guidance on new projects
Work reviewed for purpose of meeting objectives
May act as a mentor to less experienced colleagues
Must have Good communication and interpersonal skills
Self-driven and motivated to work independently
Tinkerer, inventor, and/or enjoys hobbies that require creative exploration
Experience conducting primary and secondary technology research
Works effectively and collaborates seamlessly in a matrix environment
The ambidexterity to thrive as a generalist
Knowledge of Medical Device industry
Knowledge of Stage Gate product development process preferred
Required knowledge of 3-D CAD
Knowledge of digital development platforms (Raspberry Pi, etc.) is a Plus
Experience with Plastics Injection Molding/Extrusion Designs
Manufacturing and Patent Experience is a plus
Your safety is our top priority. We regularly consult with medical professionals on best practices in COVID-19 prevention to protect our employees. We train our employees on these best practices and regularly clean our sites in accordance with CDC guidelines. Please note: All individuals entering our facilities are required to complete a self-health check, wear a mask and follow all posted guidelines.
Cardinal Health is an Equal Opportunity/Affirmative Action employer. All qualified applicants will receive consideration for employment without regard to race, religion, color, national origin, ancestry, age, physical or mental disability, sex, sexual orientation, gender identity/expression, pregnancy, veteran status, marital status, creed, status with regard to public assistance, genetic status or any other status protected by federal, state or local law.
To read and review this privacy notice click here
Cardinal Health is an Equal Opportunity/Affirmative Action employer. All qualified applicants will receive consideration for employment without regard to race, color, religion, sex, sexual orientation, gender identity, national origin, disability, or protected veteran status.