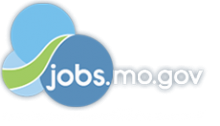 Job Information
Leonardo DRS, Inc.

HVAC Engineering Intern

in

High Ridge

,

Missouri
Technical Intern II
Company Details
Leonardo DRSis a leading supplier of integrated products, services and support to military forces, intelligence agencies and prime contractors worldwide. Focused on defense technology, we develop, manufacture and support a broad range of systems for mission critical and military sustainment requirements, as well as homeland security.
Headquartered in Arlington, VA, the Company is a wholly owned subsidiary of Leonardo S.p.A. which employs more than 45,000 people worldwide. We offer a competitive compensation package and a business culture which rewards performance. Leonardo DRS is committed to being an employer of choice of a highly qualified, diverse, effective and productive workforce.
Company Overview
DRS Marlo Coilmanufactures robust heat transfer, refrigeration, and air handling equipment for industrial, commercial, utility and marine markets. Our custom engineered heat transfer solutions are used in a variety of configurations to cool, heat, and dehumidify air streams for process and building comfort. We pride ourselves on having equipment on most surface combatant ships and submarines in the U.S. Navy fleet. Additionally, DRS Marlo Coil is positioned for significant growth in the Industrial/Commercial markets.
For more information on Leonardo DRS, please visit www.leonardodrs.com, and for more information on our Commercial/Industrial business, please visit: www.marlocoil.com.
Job Location: High Ridge, MO
Job Summary
Our Engineering Lab Intern will be responsible for supporting testing of a variety of HVAC&R products for both the commercial and defense markets including air conditioning, refrigeration, and air handling systems. The intern will work closely with and assist engineers and test technicians in the conduction of various engineering laboratory assignments.
Job Responsibilities
• Work closely with and assist engineers and test technicians in the conduct of various engineering assignments and hands on tasks
• Hands on work with HVAC&R equipment, chillers, and water pumps
• Evacuate, leak test and operate HVAC&R equipment
• Support the design and development of test programs to measure the functionality and integrity of products and services
• Conduct limited scope testing under the supervision of engineers and test technicians
• Gather and assemble data for engineers
• Debug test hardware and software
• Use basic electrical schematics, refrigeration diagrams, and product drawings to complete tasks
• Write test procedures to assess product reliability and evaluate the ability of products to meet performance standards and specifications
• Complete assigned tasks on time, within budget and following design specifications
• Contribute to team efforts by accomplishing results in a cooperative and supportive manner
• Communicate clearly (written and oral) with other company personnel and customers as required
• Work with manufacturing and cross functional teams to achieve project goals
• Ability to work independently under supervision of others while regular reporting of progress and status
• Perform a wide variety of tasks to gain familiarity with the engineering staff, methods, programs and practices
• Carry out basic work instructions that will help in understanding the fundamentals of the Company
• Support, communicate, reinforce and defend the mission, values and culture of the organization
Job Responsibilities Part II
Qualifications
High school diploma or GED

Competent technical expertise in HVAC&R systems and tools

EPA Section 608 Universal certification

Refrigeration Brazing experience required

Ability to read simple electrical schematics, refrigeration diagrams and product drawings

Proficient with basic shop tools

Must have good interpersonal skills and have the ability to build a good network

Comfortable using Windows laptop/PC and the ability to use Outlook (email), Word, and Excel