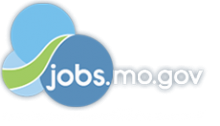 Job Information
Masco Corporation

PLC Maintenance Mechanic, 2nd Shift

in

Imperial

,

Missouri
Job Description
Job Description
JOB SCOPE/ SUMMARY:
Maintain smooth and continuous operation of equipment necessary to support the production and packaging process

Maintain and repair manufacturing machinery and facilities

Troubleshoot and solve maintenance-related problems including electrical, plumbing, mechanical and carpentry problems

Program and troubleshoot PLCs
ESSENTIAL FUNCTIONS:
Provide receipt and interpretation of work orders.
Provide analysis of maintenance problems and determine cause of problems and offer possible solutions.
Read & Interpret diagrams, schematics, and specifications, as applicable.
Provide adjustments and repair for mechanical and electrical components and replace when necessary.
Periodically perform preventative maintenance tasks.
Possess a clear understanding the specific function of all valves, pump controls and mixing equipment in the Millroom.
Possess a clear understanding of the specific function of the controls for the operation of the shakers, pumps, filling machines and conveyors in the Filling Room
Possess a clear understanding of the specific function of the controls for the operation of the case packer, bail‑o‑matic, tape machine and conveyors on the filling line.
Possess a clear understanding of the function of the controls and operation of all of the machines in the production cycle in order to repair each one when necessary.
Provide painting services on multiple surfaces using a brush, roller, or spray gun at various heights.
Maintain the lubrication of all the equipment requiring maintenance such as conveyor belts, drives and forklifts in order to ensure proper function.
JOB QUALIFICATIONS:
EXPERIENCE/EDUCATION/TRAINING:
High School plus 1 year of other schooling and one to three years of similar or related work experience
Considerable maintenance experience involving all the skilled trades
KNOWLEDGE/SKILLS/ABILITIES RECOMMENDED FOR POSITION:
Knowledge of electrical systems and repairs
Knowledge of PLC Systems
Knowledge of SAP transactions
Capable of reading and understanding operating and repair instructions of existing equipment
Ability to walk up and down stairs numerous times during the day
Ability to operate drills, grinders, punches, band saws, pipe threaders, soldering tools and hoists
Ability to use hand tools such as a hammer, screw driver, pliers, wrench, and all others
Ability to serve and repair electrical cords, boxes, plug-ins, terminals and connections after electrical power is disconnected
Responsible for the safe operation of a forklift
Company
Behr Process Corporation
Shift 2 - 10 (United States of America)
Full time
Masco Corporation (the "Company") is an equal opportunity employer and we want to have the best available persons in every job. The Company makes employment decisions only based on merit. It is the Company's policy to prohibit discrimination in any employment opportunity (including but not limited to recruitment, employment, promotion, salary increases, benefits, termination and all other terms and conditions of employment) based on race, color, sex, sexual orientation, gender, gender identity, gender expression, genetic information, pregnancy, religious creed, national origin, ancestry, age, physical/mental disability, medical condition, marital/domestic partner status, military and veteran status, height, weight or any other such characteristic protected by federal, state or local law. The Company is committed to complying with all applicable laws providing equal employment opportunities. This commitment applies to all persons involved in the operations of the Company regardless of where the employee is located and prohibits unlawful discrimination by any employee of the Company.
Masco Corporation is an E-Verify employer. E-Verify is an Internet based system operated by the Department of Homeland Security (DHS) in partnership with the Social Security Administration (SSA) that allows participating employers to electronically verify the employment eligibility of their newly hired employees in the United States. Please click on the following links for more information.
E-Verify Participation Poster: English & Spanish (https://e-verify.uscis.gov/web/media/resourcesContents/E-Verify_Participation_Poster_ES.pdf)
E-verify Right to Work Poster: English (https://www.uscis.gov/sites/default/files/USCIS/Verification/E-Verify/E-Verify_Native_Documents/Right_to_Work_Poster_English.pdf) , Spanish (https://www.uscis.gov/sites/default/files/USCIS/Verification/E-Verify/E-Verify_Native_Documents/Right_to_Work_Poster_Spanish.pdf)
#LI-DNI
Masco Corporation is a global leader in the design, manufacture and distribution of branded home improvement and building products. Our products enhance the way consumers all over the world experience and enjoy their living spaces. Our portfolio of industry-leading brands includes Behr® paint; Delta® and Hansgrohe® faucets, bath and shower fixtures; Kichler® decorative and outdoor lighting and HotSpring® spas, to name a few.
At Masco, we believe in better living possibilities—for our homes, our environment and our community. Across our businesses and geographies, we seek out these possibilities to grow ourselves, enhance our consumers' lives, create returns for our shareholders and improve the world around us. We believe a strong, supportive presence in the communities where we live, work and do business is vital. We partner with organizations that are as driven as we are to support the growth of our communities, encourage and enable equity and provide safe, affordable housing for all families.