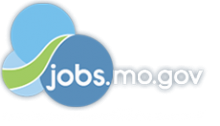 Job Information
Hy-Vee Food Stores

FDI - Packer/Warehouse Associate - Part Time

in

Independence

,

Missouri
Florist Distributing, Inc.
Job Title: Packer/Warehouse Associate – Part-Time
General Function
The packer/warehouse associate packages fresh flowers and durable goods for shipment and assists in loading company delivery vehicles.
Reporting Relations
Accountable and Reports to: General Manager & Cut Flower Manager
Positions that Report to you: None
Primary Duties and Responsibilities
Understand and utilize proper packing techniques for fresh flowers and durable goods in a refrigerated environment.

Sort packages by route, customer, or commodity.

Assist delivery driver in loading products onto company vehicles.

Unload product from inbound carriers.

Use a dolly, two-wheel cart, or pallet jack to load/unload product.

Assist in keeping the packing area clean.

Move packaging containers and material to appropriate warehouse locations.

Assist with monthly, quarterly, and yearly inventory counts.

Assist in keeping cooler/warehouse clean and organized.

Perform duties in a timely manner.

Perform miscellaneous other duties as necessary.

Report to work when scheduled and on time; works evenings and weekends as needed.
Secondary Duties and Responsibilities
Pick fresh flower and hardgood orders in an efficient, cost-effective, and timely manner.

Use a box strapping machine to prepare packages.

Restock packaging supplies and materials as needed.

Perform miscellaneous other duties as necessary.
Education and Experience
High school or equivalent experience. Six months or less of similar or related work experience.
Knowledge, Skills, Abilities and Worker Characteristics
Must have the ability to carry out detailed written or verbal instructions.

Must be able to add, subtract, multiply, and divide whole numbers.

Must be able to meet deadlines and handle multiple priorities.

Ability to read and obey MSDS information on products.

Other duties may be asked of this position due to fluctuating business, must possess the ability to adapt to change and be versatile depending on the situation.
Physical Requirements
Must be able to perform work duties in a refrigerated environment.

Must be able to physically perform light to moderate work: exerting/lifting 50 - 100 lbs of force occasionally, 10-40 lbs frequently.

Visual abilities required include clarity at all distances, color and peripheral vision, and depth perception.

Must be able to perform the following physical activities:Climbing, stooping, kneeling, crouching, reaching, standing, walking, pulling, lifting, grasping, feeling, talking, hearing, and repetitive motions.
Working Conditions
The duties of this position are performed in a cooler/warehouse setting. There is constant exposure to refrigerated environment, noise, and continual exposure to warehouse temperature changes.
Equipment Used To Perform Job
Warehouse and shipping systems, scanner, labeler, box cutter/knife, strapping machine, stapler, ladder, cart, and pallet jack.
Contacts
Has daily contact with employees, customers, suppliers/vendors, and the general public.
Confidentiality
Has access to confidential sales and pricing information.