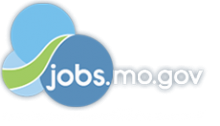 Job Information
Northrop Grumman

Pipeline Ammunition Packer/Mechanical Tech

in

Independence

,

Missouri
This position description does not represent a current opening but may be used to identify candidates with skills and experience for positions within Northrop Grumman that frequently become available. Candidates who express an interest may be considered for future positions at Northrop Grumman.
Responsibilities for this Pipeline requisition are:
Ammunition Packer Positions:
Manually packs ammunition into inner container and inner containers into outer containers. Move materials, supplies, ammunition components, finished ammunition etc. by hand truck to and/or from assigned area. May operate electric lift/cart and push two-wheeled dolly to load or unload materials. Prepares packing materials for use by sorting, cleaning, identifying, etc. Operate a bandoleer filling and stamping machines. Visually inspect and/or feed components, link clip, cartons and other packing materials into machine. Other job duties as assigned. Prerequisites: High school diploma or equivalent required.
Mechanical Tech Positions:
Performs mechanical adjustments and repairs to production equipment used in the manufacture of ammunition components. Installing and making minor repairs and adjustments to small perishable tools or machine parts. Using special profile pressure gages, machinist square, custom hand tools, and standard mechanic tools to install, repair and adjust dial index head dies, reject and eject mechanics.Gather and preparing various samples of case material; inspecting and/or gauging cases periodically to insure work is within acceptable quality limits. Making precise adjustments for proper alignment of cases; regulating flow of cases through furnaces to insure proper anneal.Frequent or continual walking or standing and bending required.Must be able to push buggies filled with materials to and from manufacturing floor.Other job duties as assigned.Prerequisites: High school diploma or equivalent required. Must successfully pass mechanical aptitude test.
Basic Qualifications: High school diploma
Preferred Qualifications:
Northrop Grumman is committed to hiring and retaining a diverse workforce. We are proud to be an Equal Opportunity/Affirmative Action-Employer, making decisions without regard to race, color, religion, creed, sex, sexual orientation, gender identity, marital status, national origin, age, veteran status, disability, or any other protected class. For a complete EEO/AA and Pay Transparency statement, please visit www.northropgrumman.com/EEO U.S. Citizenship is required for most positions.
Job Category : Technical Services/Operations
18028559