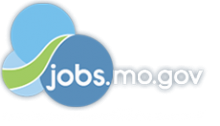 Job Information
Northrop Grumman

Production Support B

in

Independence

,

Missouri
Northrop Grumman is seeking an Production Support B personnel for our location in Independence, MO at the Lake City Ammunition Plant.
Job Class: 7
Operational Organization: Operations
General Definition: Performs miscellaneous labor duties in manufacturing operations, loading, or bullets priming.
Duties:
Loading Operator
Operates various automatic presses for loading and assembly operation. Start up machinery and slide cases and bullet block into machine's opening (bullet seating operation requires operator to align one assembly to another and to make a timely removal of intermediate plate to allow bullets to seat in cases). Positions latch to retain assembly in correct position and to avoid material damage during machine operation. Depress machine clutch arm to automatically seal, widen case mouth, crimp, assemble bullet to case, and color code projectiles for cartridge identification. Pull latch to release plate assembly prior to either carrying unit to sealer station, inspecting materials quickly for obvious defects, etc. requiring special hand tool and extra effort to dislodge plate assemblies for material inspection. Notify T/S Plate Loading of required machine adjustments according to run of defects to avoid excessive scrap.

Operate powder charging machine to load case plate assemblies with propellant. Switch on powder and repeatedly affixes and removes special charging plate for each loading of cases. Slides assembly into machine opens and positions machine latch to retain assembly in correct position during machine operation and to avoid material damage. Activate machinery mechanism to load cases with powder, to recharge loading mechanism for following plate assemblies and to eject assemblies from machine. Notify T/S Loading of required machine adjustments according to quantity of uncharged cases.

Make use of powder detect continuously to check adequacy of powder level in charged case assemblies. Slide assembly into device and lower powder detect pins into charged cases to determine powder level. Empty power from charged assembly when undesired amount of cases remain insufficiently filled and repeat charging procedure. Depress foot pedal to release assembly from press for following operation. Layout of work area may require powder detect station to be manned by an additional worker.

Slide or insert appropriate plates into machine for automated filling with either primed cases for the loading operation or with bullets for assembly to case. Orients inverted pieces of fills empty holes in plates manually. Relieve jams manually or with a small hand tool as required.

Assemble and disassemble various perforated plates frequently according to operation to inspect materials or to prepare assembly plates for filling. Match and align plates matching parts sometimes requiring close visual attention or slight physical effort.

Inspect filled plates visually to locate and replace items with defects such as splits, dents, inverted primers, improper seals, etc.

Maintain powder chest, primed cases, or bullets on mezzanine floor (directly above loading and assembly machines) and fill powder stacks and overhead hoppers with the appropriate materials. Update blackboard with the current powder lot date for quick reference and make certain to match the appropriate materials to the various powder stacks and hopper systems to avoid contamination and delays due to purging of systems.

Collects excess powder from mezzanine floor, powder chests, loading bays and ballistics for proper disposal and completion of powder scrap cards for the Area Manager.

May mop powder floor several times per day to reduce graphite buildup on floor. May use a respirator to eliminate inhaling powder dust.

Assist assigned area by supplying materials, ammunition components, rags, and clean clothing as required, insuring production rates are sustained. Insure integrity of lot numbers and disposition. Notify Area Manager of inventory status.

Maintain equipment and work area in a clean and safe condition.

Obey all safety rules and regulations and wear proper safety equipment.

Performs other associated and comparable duties as assigned.

Other job duties as assigned.
Primer Carrier
Supplies several high speed, regular or straight-line priming machines simultaneously with primer so that continuity of operations can be maintained. Walks to primer storage area with primer transfer cart, opens cubicle door, removes one box of primers at a time and places on cart. (Primer carriers follow departmental standard operating and safety procedures regarding the quantity of primers to transfer from storage area to machine line.) Removes lids from primer boxes, removes primer route slip, checks for proper lot number, and replaces lids on boxes. Proceeds with transfer cart to machine line, removes one box of primers from cart, proceeds to unit, presses stop button on numeral control system which deactivates clutch system, pulls safety pin on loading door arm and lowers arm, which deactivates micro-switch interlocked with electrical system. Removes empty primer box from dumping device and places in cart or in box holder, removes lid from full box of primers and inserts box into dumping device. Grasps safety pin on loading door arm and raises arm until safety pin engages and micro-switch activates. Pours primers, as required, by raising or lowering lever outside of barricade which positions box and dump primers into hopper. (In Building #3 priming machines are equipped with a timing device that automatically dumps box of primers at set intervals.) High speed priming machines are not turned off when adding primer boxes to dumping device. Primer Carrier opens door and makes certain interior-door between syntron and dumping device is closed, removes and places empty box in holder or on cart, removes lid from full box of primers, inserts into dumping device, closes door and dumps primers as required by using lever located outside barricade.

Records in log book primer lots that are delivered to area. Makes notation in log of date and time new primer lot is introduced in manufacturing operation and number primer lot in use. Informs Check Inspectors within area when new primer lot is introduced and number of new lot.

Collects rejected or scrap primers in assigned area by lifting and carrying buckets of desensitizing solution and primers to common container within area and dumping. Lifts common container within area and carries to scrap pick up point. Mixes desensitizing solution by pouring prescribed amounts of water and desensitizing chemical together as established by Engineering or Production supervision. Adds small amounts of desensitizing solution to scrap buckets when necessary.

Walking and standing required continually throughout shift in order to effectively check various priming machines to assure adequate supply of primers in hoppers to avoid loss of production time. Climb up and down stair step platform, frequently, in area where required, when filling primer hoppers.

Maintains equipment and work area in a clean and safe condition and follows clean up procedures at end of shift and at end of work week. Cleans primer reserve and overflow box area and, on some machines, primer hopper area of loose primers and primer dust by taking damp rag of desensitizing solution and wiping clean. Cleans inside primer storage cubicle, collecting loose primers and dust by above mentioned manner. Collects empty primer boxes and places in carrying trays for pickup.

Obeys all safety rules and regulations and wears proper safety equipment. Observes primer capacity limits posted on machines by filling primer hoppers in manner established by production supervision. Disconnects and reconnects
ground cables to scrap buckets when transferring scrap. Places all scrap primers collected from floor, primer cubicle, etc. in desensitizing solution.
Maintains equipment and work area in a clean and safe condition.

Performs other associated and comparable duties as assigned.

Other job duties as assigned.
Production Inspector
Bullet Inspection
Collects powder charges by taking uncharged cores, bullets or dies to the toolsetter for processing through individual stations to collect various types of powder samples from each powder insert point on machine. Receive samples of powder from toolsetter and proceeds to scale within an area. Dump contents of test components or die onto tray and replace scale. Add standard weights to balance tray and/or position dial or weight of vernier, which indicated fractional parts of subdivisions of main scale, in graduated increments until pointer is centered between markings. Obtain proper reading of weight (usually grain) of powder by totaling weight amounts added to scale, including standard weights and any graduated amounts required to center pointer. Record test results on Depth and Weight of Charge sheet noting date, machine number, time sample taken, weight of sample, shift, etc. Notify toolsetter of high or low charges at particular station so adjustments can be made to correct for the amount of powder placed in the bullet. Obtain samples of powder from toolsetter after adjustments and weights to verify that proper corrective measures were taken. Continue to retest powder samples and inform toolsetter of weight until specifications of charge are met.

Gage samples of completed cores of bullets, a few times each hour, for proper depth charge. Record gage readings on depth and weight of charge sheet and inform the toolsetter in material falls outside of established tolerance limits.

Obtain desensitizing solution (triton, blue crystals, water, etc.) from storage area and mix prescribed amounts of chemicals and water together, as established by Engineering and Production supervision, in table trays. Discard sample powder in desensitizing solution after weighing. (Bullet Inspectors in Building #3 are required to discard spotter tracer charging powder in mixture of blue crystals and water. Avoid mixing spotter tracer powder with other types of charging powder due to potentially harmful chemical reaction that may occur.

Retrieve charged cores (Building #3) discarded by Tracer Unit Operators and reinspects for obvious visual defects such as scratches, dents, etc. or gages for
high or low charges, discarding unacceptable material and replacing acceptable cores back into the manufacturing operation.
Inspects assemble bullets after rumbling operations, in areas where required, for obvious visual defects such as missing closure disc, scratches, dents, etc. discarding scrap material. (Bullet Inspectors may also be required to weigh completed bullets on scale in order to determine if material has been charged properly.)

Visually inspects charged cores for low charges, cracked cores, etc. Then feed into second assembly machines. Assists toolsetter in the cleanup of machine.

Other job duties as assigned.
Cartridge Inspection
Inspects and hand feeds cartridges into automatic inspection machines. Removes cartridges from ammunition buggies by frequently stooping over to pick up rounds of ammunition from either standing or sitting position. Make a visual inspection adequacy of cannel ring, waterproofing, or primer positioning including inverted or cocked primers and any obvious surface defects which appear questionable and remove for additional inspection by others. Assure proper orientation of cartridge prior to placing rounds on elevated feed track. Operate machine levers, in correct sequence, repeatedly to mechanically eject profile detect from machine chamber dies.

Make a detail visual inspection of cartridges from gage and weigh inspection machine. Check ammunition, in seated position, for head groove cracks, clear identification rotating band seal, corrosion, dirty or discolored cartridges, case taper folds, etc. May use a mirror on the track to check additional projectile features as needed.

Maintain equipment and work area in a clean and safe condition.

Obeys safety rules and regulations and wears proper safety equipment.

Performs other associated and comparable duties as assigned.

Other job duties as assigned.
Qualifications:
Prerequisites: High school diploma or equivalent required.
Loading Operator and Production Inspector
Specific environmental training is required for incumbents.
Physical Requirements:
Major
Standing and walking.

Lifting and carrying 20-40 lbs.

Climbing incline walkway and balancing.

Turning and twisting.

Handling, fingering, feeling and eye-hand coordination.

Ordinary communication and hearing.

Acuity (near and far), depth perception, color vision and field of vision.
Moderate
Sitting.

Pushing 450-1,100 lbs.

Foot-hand-eye coordination.
Minor
Climbing stairs and ladders.

Kneeling and crouching.
Environmental Exposure:
Major
Work performed inside.

Changing temperatures.

Fumes, odors and dusts.

Noise level and exposure.

Unavoidable mechanical, burn and moving object hazards.

Dirt, ventilation and lighting.

Protective clothing and personal devices.
Moderate
Work performed outside.

Mists.

Humidity.

Oil/grease.
Minor
Constant cold and heat.

Unavoidable height and cramped quarters hazards.

Gases.
Northrop Grumman is committed to hiring and retaining a diverse workforce. We are proud to be an Equal Opportunity/Affirmative Action Employer, making decisions without regard to race, color, religion, creed, sex, sexual orientation, gender identity, marital status, national origin, age, veteran status, disability, or any other protected class. For our complete EEO/AA and Pay Transparency statement, please visit www.northropgrumman.com/EEO. U.S. Citizenship is required for most positions.
Job Category : Non-CJCS
20027859