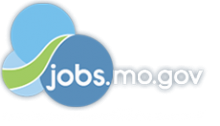 Job Information
Newell Brands

Master Planner

in

Jackson

,

Missouri
Position Title: Master Planner
Reports to: PIC Manager
Location: Jackson, MO
GENERAL RESPONSIBILITY:
The Master Planner is responsible for coordinating the efforts of the various department planners and ensuring that schedules are being set and attained to meet the current demand. The Master Planner will provide backup and assistance to the various department planners as needed, as well as maintain the planner responsibilities for an individual department. Additionally, the Master Planner will serve as a backup to the department manager. This job requires a thorough understanding of all production processes and raw material supply chains for the entire facility. They will monitor the production plan to comply with established WIP turn objectives and customer service goals. They will work hand in hand with Operations to continuously improve current processes.
JOB RESPONSIBILITIES:
Evaluate, plan, and prioritize long-term and short-term production capabilities to meet business team objectives. Include detailed people plan and machine capacity plans for 3, 6, and 12-month windows.

Resolve any scheduling conflicts of components (WIP transfers) between departments.

Provide backup and assistance to the other Planner roles

Prioritize changeover changes and die repairs, assure schedule adherence.

Coordinate product changes, BOM changes, interdivisional inventory transfer, inventory adjustments, and accurate production reporting.

Communicate material shortages with Sourcing team, work with Quality and Sourcing team to secure new Suppliers, improving supply chain reliability

Write and follow up on material dispositions and quality nonconformance issues

Coordinate rework of assigned products.

Monitor inventory levels to ensure the proper "turn" rate is maintained.

Monitor and expedite responses to immediate customer service needs as communicated by Sales, Marketing, Customer Service, Demand Planning Forecasters, Etc.

Advise Sales, Marketing, Customer Service, etc. about the capability to produce/deliver products in a timely manner.

Work within a team environment to ensure that schedule attainment and customer satisfaction levels are maintained.

Work with suppliers to minimize replenishment time and inventory levels.

Track and alert management when sales, production, and inventory are off-target and implement corrections to realign priorities.
CLIMATE:
The focal point of information exchange between Jackson Operations and Sales, Marketing, Customer Service, Demand Planning, and Distribution. Requires continual response to dynamic circumstances and conditions and quick decisions based on multiple considerations. Must interface effectively with a wide range of personnel under pressure situations and be both assertive/direct and responsible. Requires ability to pull large amounts of data and utilize software tools to streamline detection of variances in sales, production, and inventory levels. Communication skills, interpersonal skills, planning skills, personal organization skills, and the ability to make rational decisions based on the data are critical. Some overtime required; limited travel a possibility.
MINIMUM QUALIFICATIONS:
Bachelor's Degree

3 - 5 years planning/scheduling/production experience in a manufacturing setting

Extensive understanding of MRP

Excellent mathematical skills

Detail-oriented skills

Proficiency with MS Office, to include Word, Excel and Outlook

Proficient with SharePoint and software tools in SharePoint – Power BI, Workflow and Teams

Excellent planning/priority setting skills

Excellent verbal and written communication skills

Ability to communicate with multiple levels within the organization

SAP experience
PREFERRED QUALIFICATIONS:
TRAINING REQUIREMENTS:
MUST COMPLETE ALL OSHA REQUIRED TRAINING
* ABOVE IS A REPRESENTATION OF THE GENERAL RESPONSIBILITIES OF THE POSITION AND SHOULD NOT BE CONSTRUED AS A COMPLETE DESCRIPTION. THIS POSITION MAY REQUIRE OTHER RESPONSIBILITIES AS DEEMED NECESSARY BY THE MANAGEMENT TEAM. *
Newell Brands (NASDAQ: NWL) is a leading global consumer goods company with a strong portfolio of well-known brands, including Paper Mate, Sharpie, Dymo, EXPO, Parker, Elmers, Coleman, Marmot, Oster, Sunbeam, FoodSaver, Mr. Coffee, Graco, Baby Jogger, NUK, Calphalon, Rubbermaid, Contigo, First Alert and Yankee Candle. For hundreds of millions of consumers, Newell Brands makes life better every day, where they live, learn, work and play. Newell Brands and its subsidiaries are Equal Opportunity Employers and comply with applicable employment laws. EOE/M/F/Vet/Disabled are encouraged to apply.
Newell Brands is an equal opportunity and affirmative action employer. We provide all employees and applicants for employment with equal employment opportunities without regard to race, color, religion, gender, age, national origin, sexual orientation, gender identity, citizenship, immigration status, marital status, military status, any covered veteran status, disability status, genetic information, caregiving responsibilities or any other basis prohibited by law.