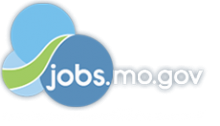 Job Information
The Greenbrier Companies, Inc.

Weld Superintendent

in

Jackson

,

Missouri
Greenbrier Companies is a leading manufacturer of railcars with a global presence. Greenbrier Companies is proud to be one of the largest producers of quality railcars built in the United States. We are an ambitious, purpose driven organization with dynamic growth objectives. Our expanding railcar product line is complimented by an extensive railcar repair network and engineering consulting services. Greenbrier Companies manufactures a comprehensive range of parts and products for rail and industrial applications.
We structure our organization to support a team of innovative people who strive daily to make a positive impact by providing solutions for our customers and success for our stakeholders. We value integrity, quality, commitment, innovation and team work, and conduct our business within the highest ethical standards.
JOB DESCRIPTION
Job Title:
Weld Superintendent
Location
Jackson
Department
Welding
Job Code:
CE1712
Reports To:
Plant Manager
# Employees Supervised:
Number varies by Plant
FSLA Status:
Exempt
Job Summary & Essential Functions: A Weld Superintendent is an authority on production welding and will be a leader in identifying, initiating, and maintaining process improvements. Will develop and write training programs, overseeing, and providing weld training at all levels of the organization. Develop and write standards for the purpose of standardizing weld processing across the plant. Will act as a leader in identifying and implementing operational and consumer cost savings. At times, will be able to stand in for a plant weld manager and be able to manage any plant welding department. Also, will be able to assess, assemble and proficiently use welding equipment used to build rail cars and parts. Furthermore, will be an example of compliance to safety, quality, and production policies, procedures, and standards. Lastly, Weld Superintendent is work predominately on the shop floor monitoring and aiding production and design.
Required Skills & Qualifications:
Will work with plant management, production, and quality assurance, to support all aspects of welding.

Monitors and reviews welding systems in the plants and trouble shoot and resolve identified issues.

Can identify, define, and establish acceptable standards of welding performance and apply each process to meet or exceed acceptable standards.

Focuses on developing personnel in plant weld departments.

Assist in resolving technical and quality issues associated with welding.

Will interface with suppliers and represent the company's needs.

Has familiarity with NDE disciplines and techniques.

10 years plus in heavy metal manufacturing

Secondary education in welding related field

Experience supervising people.

Track record of implementing cost savings.

Evidence of successfully completing projects.

Experience developing welding procedures to include PQR's, WPS's, and instruction through written standards.
Required Experience / Education / Training / Certifications :
Current CWI with AWS

Computer skills with Microsoft Professional Suite, MS Office

Possess the ability to work with little supervision.

Must possess excellent verbal and written communication skills.

Capable to teach and provide adequate directions regarding weld processing.

Strong organizational skills
Licenses, Certifications, etc: N/A
Work Environment and Safety Equipment Required:
Hard Hat

Hearing Protection

Composite Toe Safety Shoes

Additional PPE per the appropriate JSA for the specific area that the Weld Engineering Manager may be working.
Physical Demands (reasonable accommodations may be made, if necessary):
Physical Abilities
Stand-occasionally
Walk -- occasionally
Sit -- frequently
Climb -- occasionally
Crawl -- N/A
Squat or kneel -- occasionally
Bend -- occasionally
Fine Manipulation -- N/A
Reach Outward -- N/A
Reach above shoulder -- N/A
Drive - occasionally
Lift / Carry
10 lbs or less -- occasionally
11 -- 20 lbs -- occasionally
21 -- 50 lbs -- N/A
51 -- 100 lbs -- N/A
Over 100 lbs -- N/A
Push / Pull
10 lbs or less -- occasionally
10 -- 20 lbs -- occasionally
20 -- 50 lbs -- N/A
51 -- 100 lbs -- N/A
Over 100 lbs -- N/A
N/A (Not Applicable) - Activity is not applicable to this occupation
Occasionally - Occupation requires this activity up to 33% of the time (.25 - 2.5 hrs/day)
Frequently - Occupation requires this activity from 33% - 66% of the time (2.5 - 5.5 hrs/day)
Continuously - Occupation requires this activity more than 66% of the time (5.5+ hrs/day)
The work environment characteristics described here are representative of those an employee encounters while performing the essential functions of this job. Reasonable accommodations may be made to enable individuals with disabilities to perform the essential functions.
Greenbrier Companies a competitive compensation package with full benefits including 401K plan and Educational Assistance.
Greenbrier Companies is an Equal Opportunity Employer
Company: Greenbrier Central
Functional Group: Production
EOE/Minorities/Females/Protected Veterans/Disabled