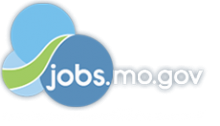 Job Information
Army National Guard Units

MATERIALS HANDLER (TITLE 32)

in

Jefferson City

,

Missouri
Summary
THIS IS A NATIONAL GUARD TITLE 32 EXCEPTED SERVICE POSITION. This National Guard position is for a WG-6907-06 MATERIALS HANDLER (TITLE 32), Position Description Number D0903000 in SPMD 1625 and is part of the MO United States Property and Fiscal Office, (CIF). APPOINTMENT FACTORS: This is an Indefinite Excepted Service position. This is a bargaining position. SEE NOTES UNDER CONDITIONS OF EMPLOYMENT BELOW.
Responsibilities
Performs a full range of warehousing activities to include receiving, storing, selecting and shipping bulk and bin materials and equipment.
Assists in the development of plans for storage and arrangement of stock to determine warehouse configuration, setup, movement, rearrangement and traffic flow.
Develops storage and space utilization plans in accordance with materials storage areas.
Ensures the safe receipt, storage, and movement of hazardous items such as ammunition, explosives, chemicals, or radioactive materials in accordance with facility and regulatory requirements.
Serves as the senior member of a warehouse project team comprised of material handlers involved in a special project such as relocating a major commodity or equipment group, or setting up a new commodity group area.
Prepares items for processing, utilizing appropriate Standard Army Management Information System (STAMIS).
Performs classification inspections for material within range of authority.
Coordinates incoming and outgoing shipments and placement of materials within docking area.
Schedules personnel to facilitate movement in accordance with priorities, scheduling requirements and space allocations.
Operates large warehouse perimeter vehicles such as cargo tractors, stake trucks, mobile cranes, and forklifts ranging in size up to 10,000 lbs.
Prepares inventory and production reports, screens and identifies shipping and receiving documents for discrepancies, and directs shipments to shipping or storage areas.
May be required to store hazardous materials.
Identifies, examines, classifies, accepts and disposes of a wide variety of materials and property including electronic equipment, aircraft and automotive components and assemblies.
Performs other duties as assigned.
Requirements
Conditions of Employment
Qualifications
MILITARY REQUIREMENTS: Compatible military grade and assignment required prior to the effective date of placement. This is an Excepted Service position that requires membership in a compatible military assignment in the employing state's National Guard. Applicants who are not currently a member of the National Guard must be eligible for immediate membership. If you are not sure you are eligible for military membership, please contact a National Guard recruiter at 1-800-GO-GUARD (1-800-464-8273) prior to applying for this position. Selected candidate will be required to be in a compatible military assignment prior to effective date of placement. Selected candidate must be MOS qualified within 12 months from date of appointment. Maximum Military Grade - SSG (E-6) Enlisted - CMF 91; MOS 25B, 36B, 51C, 88M, 88N, 89A, 89B, 92A, 92F, 92G or 92Y Supervisor must verify that selected individual occupies a compatible military position. Technicians will not be militarily senior to their full-time supervisor or wage leader (grade inversion). GENERAL EXPERIENCE: Must possess experience, education, or training which demonstrates your ability to compare item identification against receiving reports and issue request forms; skill in using hand-trucks, dollies, and other equipment to move stock; ability to use hammers, pliers, and other hand-trucks; and to follow orally and written instructions. WG-06 SPECIALIZED EXPERIENCE: Must possess 9 months of specialized experience in receiving, packaging and preparing for shipment, compilation of reports, and overall warehousing procedures. Experience setting up and rotating storage location considering factors such as life expectancy, available space, product turnover, etc. Experience performing inventory and inspections to determine serviceability of stocked items. Experience interpreting and applying written instructions, reference materials, publications, and manuals.
Education
Additional Information
If you are a male applicant who was born after 12/31/1959 and are required to register under the Military Selective Service Act, the Defense Authorization Act of 1986 requires that you be registered or you are not eligible for appointment in this agency (https://www.sss.gov/RegVer/wfRegistration.aspx). If you are unable to apply online or need to fax a document you do not have in electronic form, view the following link for information regarding an Alternate Application.