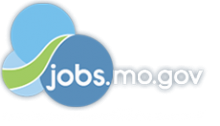 Job Information
Facebook

Optical Engineer

in

Jefferson City

,

Missouri
Intro:
Facebook's mission is to give people the power to build community and bring the world closer together. Through our family of apps and services, we're building a different kind of company that connects billions of people around the world, gives them ways to share what matters most to them, and helps bring people closer together. Whether we're creating new products or helping a small business expand its reach, people at Facebook are builders at heart. Our global teams are constantly iterating, solving problems, and working together to empower people around the world to build community and connect in meaningful ways. Together, we can help people build stronger communities - we're just getting started.
Summary:
We are looking for a person to work with a small team of optical scientists in developing display and imaging systems for AR and VR applications. They should have a solid background in optical design fundamentals and in non-sequential ray tracing analysis of optical systems.
Required Skills:
Develop new concepts and technologies for future Near-Eye Displays (NEDs), projectors, cameras and sensors. These areas could include: integrated optics, structured light, depth sensing, polarization optics, optical system design and optical metrology.

Modeling and prototyping of critical technologies to drive system performance and to validate achievable visual experience.

Research and development of emerging concepts in imaging systems and optical systems in support of NEDs.

Support evaluation and characterization of optical components, and system integration.

Collaborate with the larger research team to explore concepts, perform trades and drive optical system development to create compelling experiences.

Drive supplier choice, interaction and management in order to deliver prototypes in support of concept demonstrations.
Minimum Qualifications:
3+ years experience in applied research or product development of optics or photonic systems.

3+ years of experience with optics technologies with one or more of the following: illumination, radiometry/photometry, stray light analysis, physical optics, or imaging.

3+ years of experience with laboratory work in setting up of optical systems, experience with methods and tools for fabrication of optics.

3+ years of experience with non-sequential optical design tools and methods in FRED, ASAP,or LightTools, or Zemax.

Experience working with minimal direction and managing a project independently from start to finish.

Experience working and collaborating in a cross-functional team environment.
Preferred Qualifications:
PhD or equivalent experience in the field of Optical Sciences, Physics, Electrical Engineering, or similar field.

Experience with fundamentals in one or more of the disciplines: optical scattering modeling and measurement, polarization optics, optical system design and optical metrology.

Experience in radiometric calibration and Signal To Noise measurement and modeling of imaging systems.

Thorough understanding of scattering theory, measurements and its implementation into stray light models.

Experience evaluating system impact of scattered light and translating that into a system specification. This may involve driving design changes required to minimize its impact.

Experience with non-sequential modeling and stray light analysis in FRED and familiarity of scripting (MATLAB or Python) for the analysis.

Experience with methods and tools for fabrication of optics (molded, polished, diamond turned) as well as micro structures.

Experience with product launches, grants, fellowships, patents, or first-authored publications at leading workshops or conferences such as Applied Optics, Optics Letters, Optics Express, SIGGRAPH, SID, OSA, or SPIE.
Industry: Internet
Equal Opportunity: Facebook is proud to be an Equal Opportunity and Affirmative Action employer. We do not discriminate based upon race, religion, color, national origin, sex (including pregnancy, childbirth, or related medical conditions), sexual orientation, gender, gender identity, gender expression, transgender status, sexual stereotypes, age, status as a protected veteran, status as an individual with a disability, or other applicable legally protected characteristics. We also consider qualified applicants with criminal histories, consistent with applicable federal, state and local law. Facebook is committed to providing reasonable accommodations for candidates with disabilities in our recruiting process. If you need any assistance or accommodations due to a disability, please let us know at accommodations-ext@fb.com.