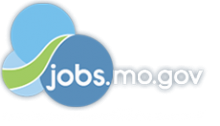 Job Information
Army National Guard Units

SMALL ARMS REPAIRER (TITLE 32)

in

Jefferson City

,

Missouri
SMALL ARMS REPAIRER (TITLE 32)
Department of the Army
Army National Guard Units
Overview
##### Open & closing dates
07/16/2019 to 08/13/2019
Excepted
WG 9
$26.68 to $31.16 per hour
Permanent - Excepted Service Permanent
Full-Time
Location
1 vacancy in the following location:
-
Jefferson City, MO 1 vacancy
Relocation expenses reimbursed
No
Telework eligible
No
- Duties
Summary
THIS IS A NATIONAL GUARD TITLE 32 EXCEPTED SERVICE POSITION.
This National Guard position is for a WG-6610-09 SMALL ARMS REPAIRER (TITLE 32), Position Description Number D1227000 in SPMD 6021and is part of the MO Combined Support Maintenance Shop.
APPOINTMENT FACTORS: This is a Permanent Excepted Service position. This is a bargaining position.
Learn more about this agency
Responsibilities
Performs accurization of national match weapons (pistols, rifles, and light machine guns) on a limited basis.
Accurization involves altering and refining mass-produced weapons for use in national competition, by increasing their accuracy and reliability beyond factory specifications.
This process involves selecting, fitting, and altering parts to improve the weapon.
Disassembles weapons, assemblies, subassemblies and other components. Examines for defects, misalignment and malfunctions.
Replaces barrels, firing pins, springs, trigger mechanisms, shell ejectors, and other parts and assemblies.
Modifies small weapons by replacing worn or obsolete parts and using hand and power tools, precision gauges, test instruments, jigs and alignment devices in making repairs, modifications, and adjustments.
Performs overhaul, maintenance, and repair on a variety of small arms.
Diagnoses and identifies mechanical deficiencies and/or malfunctions in weapons.
Uses micrometer to measure altered tolerances and makes additional adjustments as required.
Anneals certain parts until the proper temper of the metal is obtained.
Is responsible for accountability, storage and security of arms and other sensitive items while they are kept for repair, usually in vaults with limited access.
Performs other duties as assigned.
Travel Required
Occasional travel - You may be expected to travel for this position.
Supervisory status
No
Promotion Potential
9
6610 Small Arms Repairing
- Requirements
Conditions of Employment
NATIONAL GUARD MEMBERSHIP IS REQUIRED. If you are not sure you are eligible for military membership, please contact an Army National Guard recruiter at 1-800-GO-GUARD (1-800-464-8273) prior to applying for this position.
This is an Excepted Service position that requires membership in a compatible military assignment in the Missouri National Guard prior to the effective date of placement.
Selectee will be required to wear the military uniform.
Acceptance of an Excepted Service position constitutes concurrence with these requirements as a condition of employment.
Applicants who are not currently a member of the National Guard must be eligible for immediate membership and employment in the National Guard in the military grade listed in this announcement.
Males born after 31 December 1959 must be registered for Selective Service.
Individuals on incentive bonuses may be subject to recoupment or termination, contact the State Incentives Manager at (573) 638-9500 extension 37647 for questions concerning recoupment or termination.
May be required to successfully complete a probationary period.
Participation in direct deposit is mandatory.
Pre-placement or baseline physical are required for newly hired or appointed Wage Grade personnel who may be potentially exposed to health hazards in the work environment.
Failure to complete management prescribed courses for full-time support personnel within the first year of employment or assignment, may be cause for reassignment or termination.
Qualifications
MILITARY REQUIREMENTS: Compatible military grade and assignment required prior to the effective date of placement. This is an Excepted Service position that requires membership in a compatible military assignment in the employing state's National Guard. Applicants who are not currently a member of the National Guard must be eligible for immediate membership. If you are not sure you are eligible for military membership, please contact a National Guard recruiter at 1-800-GO-GUARD (1-800-464-8273) prior to applying for this position. Selected candidate will be required to be in a compatible military assignment prior to effective date of placement. Selected candidate must be MOS qualified within 12 months from date of appointment.
Maximum Military Grade: CW3 (W-3)
Warrant Officer - Branch 91; MOS 920A or 920B
Enlisted - CMF 91; MOS 92Y OR 92Z
Supervisor must verify that selected individual occupies a compatible military position. Technicians will not be militarily senior to their full-time supervisor or wage leader (grade inversion).
GENERAL EXPERIENCE: Experience or training that demonstrates working knowledge to read and interpret instructions, repair manual, specifications and drawings; must have knowledge of shop mathematics sufficient to use testing devices and measuring instruments; and be proficient in the use and maintenance of hand tools and equipment.
WG-09 SPECIALIZED EXPERIENCE: Must have 18 months of specialized experience that demonstrates your ability to repair, overhaul, and rebuild small arms for both conventional and for weapons involving accurization; inspect, diagnose malfunctioning, wear and/or damage; perform accurization procedures on weapons to improve their performance; and skill in using and maintaining a variety of hand and power tools and gages such as drills, files, precision gages and measuring instruments, magnafluxing equipment and/or borescopes to determine when parts are worn or damaged beyond acceptable tolerances.
Education
Additional information
If you are a male applicant who was born after 12/31/1959 and are required to register under the Military Selective Service Act, the Defense Authorization Act of 1986 requires that you be registered or you are not eligible for appointment in this agency (https://www.sss.gov/RegVer/wfRegistration.aspx).
If you are unable to apply online or need to fax a document you do not have in electronic form, view the following link for information regarding an Alternate Application.
How You Will Be Evaluated
You will be evaluated for this job based on how well you meet the qualifications above.
Once the announcement has closed, your resume and supporting documentation will be used to determine if you meet the qualifications listed on this announcement. If you are minimally qualified, your resume and supporting documentation will be compared to your responses on the assessment questionnaire to determine your level of experience. If you rate yourself higher than is supported by your application package, your responses may be adjusted and/or you may be excluded from consideration for this position. If you are found to be among the top qualified candidates, you will be referred to the selecting official for employment consideration.
Your qualifications will be evaluated on the following competencies (knowledge, skills, abilities and other characteristics):
Background checks and security clearance
Security clearance
Not Required
Drug test required
No
- Required Documents
To apply for this position, you must submit a complete Application Package which includes:
Your resume showing work schedule, hours worked per week, dates (including Month and Year, e.g., 02/2017, Feb 2017, etc.) of employment and duties performed.
Helpful Hints for Applying: - Ensure that your resume contains your full name, address, phone and at least your last four digits of your social security number.
Include details about the experience that relates to the position you are applying for.

Be specific and always include Month and Year for the dates of your experience.

Be sure to include your applicable military experience and explain the duties of the MOS/AFSC held.
If you are using education to qualify for this position OR education is a mandatory requirement to meet qualifications, YOU MUST submit copies of college transcripts that identify each course, the college or university, semester or quarter hours earned, grade and grade-point received. Submitting a certificate or a degree will not suffice. You must submit transcripts when required. Photocopies are acceptable.

If if you have previous Federal Civil Service employment or are employed by another Federal Agency, please submit a copy of your last Notification of Personnel Action, SF-50. If you have never been a Federal Civil Service employee, this is not a requirement. This is also not a requirement for current Technicians employed by the Missouri National Guard.
- Benefits
A career with the U.S. Government provides employees with a comprehensive benefits package. As a federal employee, you and your family will have access to a range of benefits that are designed to make your federal career very rewarding. Learn more about federal benefits.
Review our benefits
Eligibility for benefits depends on the type of position you hold and whether your position is full-time, part-time, or intermittent. Contact the hiring agency for more information on the specific benefits offered.
- How to Apply
To apply for this position, you must complete the online application/Occupational Questionnaire and submit the documentation specified in the Required Documents section below. To view the Occupational Questionnaire, click the following link: https://apply.usastaffing.gov/ViewQuestionnaire/10554204
A complete application package must be submitted by 11:59 PM (EST) on the closing date of the announcement to receive consideration.
To begin, click Apply to access the online application. You will need to be logged into your USAJOBS account to apply. If you do not have a USAJOBS account, you will need to create one before beginning the application.
Follow the prompts to select your resume and/or other supporting documents to be included with your application package. You will have the opportunity to upload additional documents to include in your application before it is submitted. Your uploaded documents may take several hours to clear the virus scan process.
After acknowledging you have reviewed your application package, complete the Include Personal Information section as you deem appropriate and click to continue with the application process.
You will be taken to the online application which you must complete in order to apply for the position. Complete the online application, verify the required documentation is included with your application package, and submit the application.
To verify the status of your application, log into your USAJOBS account (https://my.usajobs.gov/Account/Login), all of your applications will appear on the Welcome screen. The Application Status will appear along with the date your application was last updated. For information on what each Application Status means, visit: https://www.usajobs.gov/Help/how-to/application/status/.
Agency contact information
Jaclyn Jarvis
Phone
573-638-9500 X37743
Email
jaclyn.n.jarvis.civ@mail.mil
Address
MO Combined Support Maintenance Shop 7000 Military Circle Jefferson City, MO 65101-1201 US
Learn more about this agency
Next steps
Once your online application is submitted you will receive a confirmation notification by email. Your application will be evaluated by the Human Resources Office to determine your eligibility for the position. After the evaluation is complete, you will receive another notification regarding the status of your application.
- Fair & Transparent
The Federal hiring process is setup to be fair and transparent. Please read the following guidance.
Equal Employment Opportunity Policy
The United States Government does not discriminate in employment on the basis of race, color, religion, sex (including pregnancy and gender identity), national origin, political affiliation, sexual orientation, marital status, disability, genetic information, age, membership in an employee organization, retaliation, parental status, military service, or other non-merit factor.
Equal Employment Opportunity (EEO) for federal employees & job applicants
Reasonable Accommodation Policy
Federal agencies must provide reasonable accommodation to applicants with disabilities where appropriate. Applicants requiring reasonable accommodation for any part of the application process should follow the instructions in the job opportunity announcement. For any part of the remaining hiring process, applicants should contact the hiring agency directly. Determinations on requests for reasonable accommodation will be made on a case-by-case basis.
A reasonable accommodation is any change to a job, the work environment, or the way things are usually done that enables an individual with a disability to apply for a job, perform job duties or receive equal access to job benefits.
Under the Rehabilitation Act of 1973, federal agencies must provide reasonable accommodations when:
An applicant with a disability needs an accommodation to have an equal opportunity to apply for a job.
An employee with a disability needs an accommodation to perform the essential job duties or to gain access to the workplace.
An employee with a disability needs an accommodation to receive equal access to benefits, such as details, training, and office-sponsored events.
You can request a reasonable accommodation at any time during the application or hiring process or while on the job. Requests are considered on a case-by-case basis.
Learn more about disability employment and reasonable accommodations or how to contact an agency.
Legal and regulatory guidance
Financial suitability
Social security number request
Privacy Act
Signature and false statements
Selective Service
New employee probationary period
This job originated on www.usajobs.gov. For the full announcement and to apply, visit www.usajobs.gov/GetJob/ViewDetails/539751500. Only resumes submitted according to the instructions on the job announcement listed at www.usajobs.gov will be considered.