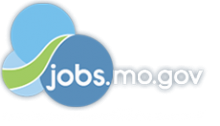 Job Information
Owens Corning

Maintenance Leader

in

Joplin

,

Missouri
PURPOSE OF THE JOB
This position will lead a Maintenance Team comprised of salaried maintenance supervisors and hourly employees. The Maintenance Leader is responsible for building a culture with an unconditional stance on safety. The position is accountable to deliver stable and reliable plant operations with a focus on safety, people development, quality, productivity, and cost.
The successful candidate will be responsible for the leadership, training, development and engagement of all maintenance employees. In addition, they must demonstrate a proven track record of leadership and sustained performance associated with plant maintenance programs and operations. Excellent interpersonal skills, leadership, driving change and achieving results through employee engagement are required.
Reports to : Joplin Plant Leader and will be a member of the Plant Leadership Team.
Span of Control : The Joplin Plant has approximately 125 employees with one manufacturing line. The Maintenance Leader will lead a team of 2 salaried supervisors & approximately 21 hourly employees.
JOB RESPONSIBILITIES
1.Live the Safety stand, adhere to the safety responsibilities.
They will have responsibility for:
Ensuring a safe, clean environmentally compliant work environment and building a culture where safety is always a priority.

Developing risk assessments and safe plans of action for critical tasks

Lead and support safety initiatives and processes to drive to zero incidents

Training and developing employees to safely perform their jobs

Participates in work area self-inspections and accident investigations as well as recommends corrective actions to make the workplace safer

Leads and supports safety initiatives and processes to drive towards zero recordable injuries

2.Development and Execution of Plant Maintenance Strategy

Safety for an Injury Free Work Environment

Determining Performance Objectives for the Plant & Maintenance Department

Ensures maintenance strategy aligns with business strategy and operations plans

Improvement plans to drive plant operating performance and equipment reliability

People Strategy including talent development and training

Maintains maintenance budget including labor, repairs, replacements

Partners with relevant stakeholders to identify and address process improvement opportunities to eliminate waste, enhance safety, reduce cost, increase capacity and productivity and improve the end product

3.Directing Maintenance Operations

Will have the responsibility to:

Continuously improve safety and housekeeping

Lead the Joplin Maintenance Department to best-in-class safety and machine performance

Ensure effective deployment of employee/labor relations practices

Control/Reduce Operating Cost. Identify opportunities to enhance efficiencies, streamline processes and leverage resources in order to reduce cost.

Conduct Root Cause Failure Analysis on chronic maintenance issues or repairs

Execute effective PM and work order programs using predictive and preventive technologies

Develop and execute TPM & RWP plans

Have a pulse in day to day operations to understand priorities

Effectively collaborates and builds strong relationships with production and technical teams

4.Leading and Developing Talent

Builds and leads effective teams who are aligned on goals, increase plant performance and work together to win.

Builds open, trusting environment that promotes listening, respect, winning, and fun.

Communicates effectively throughout the plant and ensures people have the right information to win.

Ensure people have the skills and capabilities to be successful.

Holds people accountable and coaches to high standards and expected performance.

Effectively staff the organization

Attract, develop and retain the very best talent

Invest in the growth and development of identified high potential talent

Partners with shift resources and other relevant stakeholders to ensure maintenance personnel is well trained and maintains current on any required certifications to perform the full scope of their job expectations

JOB REQUIREMENTS

MINIMUM QUALIFICATIONS AND EXPERIENCE :

A minimum of 5 years of industrial manufacturing/maintenance assignments and experience

A Bachelor's degree preferably in Engineering, Science, Operations or Business

KNOWLEDGE, SKILLS & ABILITIES :

Able to engage and care for people starting with Safety

Experience leading Reliability Work Process and Total Productive Maintenance preferred

Excellent at listening to team, following up on commitments, and building strong teams

Strong process, engineering and technical abilities

Business and financial acumen

Capital project execution

Continuous improvement mindset

Never satisfied with current state, always seeking to improve

High energy and stamina

*LI-NM1
About Owens Corning
Owens Corning is a global building and industrial materials leader. The company's three integrated businesses are dedicated to the manufacture and advancement of a broad range of insulation, roofing and fiberglass composite materials. Leveraging the talents of 19,000 employees in 33 countries, Owens Corning provides innovative products and sustainable solutions that address energy efficiency, product safety, renewable energy, durable infrastructure, and labor productivity. These solutions provide a material difference to the company's customers and make the world a better place. Based in Toledo, Ohio, USA, the company posted 2020 sales of $7.1 billion. Founded in 1938, it has been a Fortune 500® company for 66 consecutive years. For more information, please visit www.owenscorning.com .
Owens Corning is an equal opportunity employer.