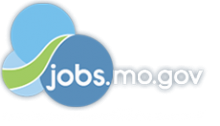 CyberCoders

Maintenance Technician - Packaging , Electrical, Mechanical, PLC

in

Joplin

,

Missouri
Maintenance Technician - Packaging , Electrical, Mechanical, PLC Maintenance Technician - Packaging , Electrical, Mechanical, PLC - Skills Required - Maintenance Technician, High Speed Packaging Equipment, multi-vac equipment, chill tunnels, food or perishable items
We have an outstanding career opportunity for a Maintenance Technician with high speed packaging equipment maintenance experience to join a leading Food Packaging Company located in the beautiful Joplin, Missouri / Pittsburg, Kansas surrounding area.
Top Reasons to Work with Us
Please note - This role is a 10 hour shift - 2nd shift is 3:30PM to 2:00AM
5 days per week on a rotating schedule with the 6th day open for extra overtime
What You Will Be Doing
Responsibilities include:
Maintaining and servicing high speed packaging systems and related packaging equipment as well as being able to maintain all necessary paperwork associated with the PSM program.
What You Need for this Position
Qualifications:
Candidate must have 3+ years of verifiable high speed packaging equipment maintenance experience.

Any certifications or equivalent technical training is a plus.

Strong electrical and mechanical troubleshooting skills.

The ability to perform in a fast paced environment.

Candidate should have experience with multi-vac machines and chill tunnels.

Candidate must be computer literate and able to use associated software programs.
-Electrical Controls, PLC experience is highly desired, will qualify for a more senior role.
What's In It for You
We offer an above average area competitive compensation and benefits package.
Relocation assistance is available.
This is a great career opportunity in a beautiful location with a growing company!
Applicants must be authorized to work in the U.S.
CyberCoders, Inc is proud to be an Equal Opportunity Employer
All qualified applicants will receive consideration for employment without regard to race, color, religion, sex, national origin, disability, protected veteran status, or any other characteristic protected by law.
Your Right to Work – In compliance with federal law, all persons hired will be required to verify identity and eligibility to work in the United States and to complete the required employment eligibility verification document form upon hire.
Maintenance Technician - Packaging , Electrical, Mechanical, PLC MO-Joplin RH-1478070