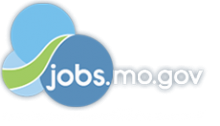 Job Information
Owens Corning

Materials Coordinator

in

Joplin

,

Missouri
PURPOSE OF THE JOB
The Materials Coordinator/CCO Performs all duties necessary for the shipping of outgoing and customer returned finished goods. Operates and utilizes numerous computer database systems. Assembles, certifies, issues and insures appropriate documentation accompanies shipments. Coordinates movement of trailer loads to ensure the most efficient and cost-effective results are achieved.
Reports to
:
Material Coordinator/CCO is an
hourly
position reporting to the Warehouse Supervisor
Span of Control
: Individual contributor, no direct reports
JOB RESPONSIBILITIES
Ensures that department and Owens Corning safety rules are being communicated and followed, including PPE usage
Performs clerical duties required for shipping and receiving of materials including document preparation product shipment by truck, rail, air, and parcel service. (Including, but not limited to, producing pick lists, processing orders on computer, forwarding paper work to appropriate personnel, export documentation, etc.)
Operates and utilizes computerized SAP to input and retrieve data.
Prints required reports to assign proper loading points for all shipments to coordinate most efficient location to load outbound shipments to maximize cost savings.
Operates computer terminal to retrieve and process data, (including, but not limited to, word processing software, production data, etc.)
Assembles data, performs calculations, and issues documents in accordance with customer requirements.
Communicates any Shipping information to customers, warehouse personnel, outside warehouse personnel, and Materials Lead.
Completes records and reports (including but not limited to, purchase orders, bills of lading, etc.) and maintain filing appropriately.
Operates forklift as required
Packs materials for shipment as required.
Assists in taking inventory (including, but not limited to, gloves, overalls, knives, etc.)
Responsible for ensuring all cycle counting is complete and accurate.
Document, track, and file any paperwork required for the related job duties
Monitors warehouse compliance with Sarbanes-Oxley requirements
Provide back-up coverage for function areas as requested by leader\
JOB REQUIREMENTS
MINIMUM QUALIFICATIONS
:
Minimum of two (2) years related experience and/or training in an industrial environment
Minimum high school diploma or equivalent is required; Associates Degree preferred
Office Management, warehouse, shipping/receiving experience preferred
Must be 18 years or older
Must be a US citizen or have the right to work in the US
KNOWLEDGE, SKILLS & ABILITIES
:
Ability to read, write, and speak English
Effective with verbal and written communication
Basic mathematical calculations and measurements
Strong attention to detail, organization
skills, and the ability to multitask
Handle all confidential information in a professional and discrete manner
Strong internal and external customer service skills
Must be able to secure and maintain job related qualifications and certifications as required by the nature of this position
Proficient with Microsoft Office suite
Previous Kronos experience
SAP Knowledge
Familiarity with USPS, FedEx and other shipping systems a plus
Logic, troubleshooting, and root cause analysis skills
Familiar with Six Sigma, TPM, and 5S practices
Ability to achieve results quickly; both individually and through teams
Must be proactive in anticipating the needs of the team and must consistently demonstrate a strong sense of urgency
Must maintain schedule flexibility to ensure smooth production
PHYSICAL DEMANDS & WORK ENVIRONMENT
Work overtime as needed
Meet the physical demands of the work environment
Sitting for long periods of time
BENEFITS
Owens Corning employees take pride in delivering a material difference, we take pride in offering benefits that improve their life and health.
We offer a total compensation opportunity that not only rewards extraordinary employees, but helps them to drive impact with our customers, and the world around them.
Owens Corning provides a range of competitive benefit options, allowing you to choose based on your individual needs.
HEALTH
Being able to make a difference means having options that fit your lifestyle. That's why Owens Corning offers a variety of competitive healthcare options to protect you and your dependents from significant health events. These include:
Medical and prescription drug coverage that allow you to contribute to health savings accounts (HSA) pre-tax.
Dental coverage (including orthodontia)
Vision coverage
FINANCIAL GROWTH
Building a career that makes a difference means focusing on all aspects of your future. Owens Corning helps you take care of retirement by offering a market-competitive 401(k) savings plan. While you build your nest egg, you can also take part in the long-term success of our company. The Employee Stock Purchase Plan (ESPP) provides U.S. employees the opportunity to purchase Owens Corning stock at a 15 percent discount every six month.
VACATION
Fostering curiosity and building teams that think differently are key to our success. Keeping that spark alive in our employees means ensuring they have time outside of work. So paid vacation and holidays are available to all our employees from their first day of employment. Full-time employees receive vacation time based on total professional tenure.
LIFE
We all have a life outside of work—and that's why we've put together a range of benefits that help you maintain just the right balance to thrive. After all, your personal success is just as important as your work successes. We offer:
$50,000 of basic life insurance coverage for all full-time employees
Short-term and long-term disability coverage
Access to group universal life insurance, personal accident, critical illness, or hospital indemnity insurance, and identity protection and monitoring insurance
Adoption and Family Assistance – OC is committed to helping employees in their endeavor to build a family, including financial assistance for adoption and surrogacy
Flexible work arrangements
Employee assistance programs (EAP)
A rebate program that allows employees to receive a rebate of up to $2,000 every four years for purchases of OC's wide range of products for new construction or home improvement
PARENTAL LEAVE
Owens Corning provides two weeks paid time off for all new parents. This includes both mothers and fathers at the time of birth or the adoption of a child.
WELLNESS
Our Healthy Living program empowers our employees by taking a holistic approach to health. Programs and platforms focused on six aspirations (Know your Numbers, Physical Activity, Nutrition, Financial Health, Tobacco-Free, and Healthy Minds) allow employees to engage daily and earn rewards for their investment. Plus, at some locations, there are on-site wellness facilities that help you achieve all your health goals.