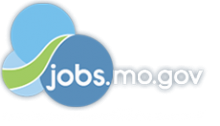 Job Information
Owens Corning

Materials Handling Technician

in

Joplin

,

Missouri
PURPOSE OF THE JOB
The Materials Handling Technician works as a team member and performs any duty related to load, unload, and transport finished goods and in-process products to and from warehouse and Production line. Unloads, receives, transports and stores materials, verifies shipments against orders, operates recording equipment, utilizes SAP, provides lift truck support throughout the plant supplies and equipment in receiving sections, storeroom or warehouse locations as directed. Prepares truckloads of finished goods for shipment.
Takes inventory of Raw materials as well as Finished Goods.
Performs general housekeeping and participates in downtime cleaning activities, etc. At the same time, will be trained and required to assist other plants areas when is needed.
JOB RESPONSIBILITIES
Ensure that department and Owens Corning safety rules are being communicated and followed, including PPE usage and loading practices.
Know plant EPA goals or requirements and insures goals are met on a daily basis.
Maintain a general housekeeping schedule in accordance with plant standard 5S protocol with responsibilities to ensure cleaning throughout the shift; maintain a safe work environment
Read, understand and follow all Standard Operating Procedures (SOP's)
Responsible/accountable for the safe operation of a forklift for the purposes of moving, locating, relocating, stacking and inventorying of material
Complete a forklift inspection at the beginning of each shift and turn in paperwork to warehouse office
Receive all shuttles that come from the outside warehouse and store in the precursor, wet chop, or Slitter area
Move all material to the HOLD/REWORK area as needed and place all material needing to be re-wrapped in the WRAP area
Unload any returns that come back to the plant and ensure Warehouse or Team Lead
receives paperwork
Inspect trailers and complete trailer inspection sheets for every load
Clean and sweep trailers as needed to ensure product is not damaged when loaded for shipping or in transit
Cycle count all finished goods and WIP
Consolidate like material as needed
Check Warehouse equipment is properly charged and ready to be used each day.
Use SAP as needed
Responsible for loading/unloading shipments safely
Responsible for pulling/preparing customer orders with 100% accuracy for quantity and type of product
Performs picking duties in an efficient and safe manner that meets or exceeds customer service standards
Minimize process downtime
Participate on continuous improvement work groups
Support trials
Use general tools (not requiring specialized training) as needed to perform the job
Help identify process problems and seek solutions
Maintain effective communication
Maintain logs as required
Assist in resolving supplier and customer complaints by providing relevant information
Participate in shift huddles and meetings as required
Other activities as may be assigned in order to maintain production requirements of the department or plant. Work assignments will be made at the discretion of management.
JOB REQUIREMENTS
MINIMUM QUALIFICATIONS
:
Minimum high school diploma or equivalent is required
Must be 18 years or older
Must be a US citizen or be authorized to work in the US
EXPERIENCE
:
Previous Warehouse experience preferred
Minimum of two (2) years related experience and/or training in an industrial/manufacturing environment preferred
Experience operating powered industrial equipment such as forklift, Bobcat, overhead cranes, and hoists highly preferred
KNOWLEDGE, SKILLS & ABILITIES:
The employee should hold the following abilities:
Must be able to read, write, and speak English
Must be able to understand verbal and written instructions
Champion of Wellness, Six Sigma, TPM, and 5S practices
Willingness to support training and cross-functional efforts
Knowledge of MS Office products (Excel, Word and PowerPoint) Knowledge of SAP preferred
Must have the ability to train and coach others
Must have strong process acumen and high mechanical aptitude
Must be able to secure and maintain job related qualifications and certifications as required by the nature of this position
Possess strong communication and organizational skills
Ability to multi-task
Strong internal and external customer service skills
Work well in team environment and work independently as needed
Basic mathematical calculations and measurements
Must maintain schedule flexibility to ensure smooth production
Pass drug screen prior to employment
Acceptable background check
Pass pre-employment physical abilities tests
Pass NCRC Plus certification
PHYSICAL DEMANDS & WORK ENVIRONMENT
Non-Rotating shifts – 12 hour
Stand for extended prolonged periods during 12 hour shift
Work overtime as needed
Meet the physical demands of the work environment