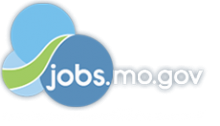 Job Information
Owens Corning

Operator I - Packaging 12 Hour Shifts

in

Joplin

,

Missouri
PURPOSE OF THE JOB
The Operator I Utility position is the operations expert for the packaging process. The employee works with other Packaging Operators to coordinate the duties to be accomplished across the entire packaging area with set-ups, operation, adjustments for packaging equipment, observation of weight distribution, proper curing, circumference and facing.
Also assists cupola area when needed.
This role will also ensure that the quality and quantity of packaged goods conforms to the company's standards.
JOB RESPONSIBILITIES
Follows all Owens Corning safety policies and procedures
Know plant EPA goals or requirements and insures goals are met on a daily basis
Handle startup and shut down duties pertaining to packaging equipment at the beginning and end of each shift
Ensure each packaging machine is in good repair and works in accordance to regulations set by the company
Perform regular and preventative maintenance on packaging machines to ensure optimum work cycles
Responsible for packaging integrity and quality checks on each packaging order
Monitor correct product weights and ensure that they are maintained throughout the shift
Handle / discard waste that packaging machineries edict in a safe manner
Educate workers on exercising caution to avoid accidents and prevent injuries
Maintain a clean and orderly work area by ensuring that floors are clean and organized appropriately
Assist in developing SOPs and handle reviews of manufacturing batch records
Tend to packaging machines by using appropriate controls to package different items
Load and unload items into packaging machines and remove rejected packages to be isolated as surplus
Reset machines following malfunctions or need for repeated cycles
Secure packaged items by gluing, tying, stapling or attaching fasteners
Sort, label, grade and inspect packaged products
Stack packaged items in storage areas or on delivery pallets using jack pallets or forklifts
Create daily reports regarding packaged products and storage and delivery orders
Reports any problems to appropriate personnel and carries out emergency procedures
Uses fork lift and other related material handling machinery
Performs other tasks and duties within scope as necessary and in agreement with the lead
JOB REQUIREMENTS
MINIMUM QUALIFICATIONS :
Minimum high school diploma or equivalent is required
Must be 18 years or older
Must be a US citizen or have the right to work in the US
EXPERIENCE :
Minimum of two (2) years related experience and/or training in an industrial/manufacturing environment highly preferred.
Two year Associates degree in technical related field highly preferred
Experience operating powered industrial equipment such as forklift, Bobcat, overhead cranes, and hoists preferred
KNOWLEDGE, SKILLS & ABILITIES :
The employee should hold the following abilities:
Must be able to read, write, and speak English
Must be able to understand verbal and written instructions
Six Sigma, TPM, and 5S practices
Willingness to support training and cross-functional efforts
Must have the ability to train and coach others
Must have strong process acumen and high mechanical aptitude
Must be able to secure and maintain job related qualifications and certifications as required by the nature of this position
Possess strong communication and organizational skills
Ability to multi-task
Strong internal and external customer service skills
Work well in team environment
Work independently
Basic mathematical calculations and measurements
Must maintain schedule flexibility to ensure smooth production
Pass drug screen prior to employment
Acceptable background check
Pass pre-employment physical
Pass Work Keys assessment NCRC+
PHYSICAL DEMANDS & WORK ENVIRONMENT
Non-Rotating shifts – 8 hour or 12 hour
Stand for extended prolonged periods during 8-12 hour shift
Work overtime as needed
Meet the physical demands of the work environment
BENEFITS
Owens Corning employees take pride in delivering a material difference, we take pride in offering benefits that improve their life and health.
We offer a total compesation opportuity that not only rewards extraordinary employees, but helps them to drive impact with our customers, and the world around them. Owens Corning provides a range of comepetitive bnefit options, allowing you to choose based on your individual needs.
HEALTH
Being able to make a difference means having options that fit your lifestyle. That's why Owens Corning offers a variety of competitive healthcare options to protect you and your dependents from significant health events. These include:
Medical and prescription drug coverage that allow you to contribute to health savings accounts (HSA) pre-tax.
Dental coverage (including orthodontia)
Vision coverage
FINANCIAL GROWTH
Building a career that makes a difference means focusing on all aspects of your future. Owens Corning helps you take care of retirement by offering a market-competitive 401(k) savings plan. While you build your nest egg, you can also take part in the long-term success of our company. The Employee Stock Purchase Plan (ESPP) provides U.S. employees the opportunity to purchase Owens Corning stock at a 15 percent discount every six month.
VACATION
Fostering curiosity and building teams that think differently are key to our success. Keeping that spark alive in our employees means ensuring they have time outside of work. So paid vacation and holidays are available to all our employees from their first day of employment. Full-time employees receive vacation time based on total professional tenure.
LIFE
We all have a life outside of work—and that's why we've put together a range of benefits that help you maintain just the right balance to thrive. After all, your personal success is just as important as your work successes. We offer:
$50,000 of basic life insurance coverage for all full-time employees
Short-term and long-term disability coverage
Access to group universal life insurance, personal accident, critical illness, or hospital indemnity insurance, and identity protection and monitoring insurance
Adoption and Family Assistance – OC is committed to helping employees in their endeavor to build a family, including financial assistance for adoption and surrogacy
Flexible work arrangements
Employee assistance programs (EAP)
A rebate program that allows employees to receive a rebate of up to $2,000 every four years for purchases of OC's wide range of products for new construction or home improvement
PARENTAL LEAVE
Owens Corning provides two weeks paid time off for all new parents. This includes both mothers and fathers at the time of birth or the adoption of a child.
WELLNESS
Our Healthy Living program empowers our employees by taking a holistic approach to health. Programs and platforms focused on six aspirations (Know your Numbers, Physical Activity, Nutrition, Financial Health, Tobacco-Free, and Healthy Minds) allow employees to engage daily and earn rewards for their investment. Plus, at some locations, there are on-site wellness facilities that help you achieve all your health goals.
About Owens Corning
Owens Corning (NYSE: OC) develops, manufactures and markets insulation, roofing, and fiberglass composites. Global in scope and human in scale, the company's market-leading businesses use their deep expertise in materials, manufacturing and building science to develop products and systems that save energy and improve comfort in commercial and residential buildings. Through its glass reinforcements business, the company makes thousands of products lighter, stronger and more durable. Ultimately, Owens Corning people and products make the world a better place. Based in Toledo, Ohio, Owens Corning posted 2016 sales of $5.7 billion and employs about 17,000 people in 33 countries. It has been a Fortune 500® company for 63 consecutive years. For more information, please visit
www.owenscorning.com
.
A career at Owens Corning offers the ability to enhance your expertise and achieve your personal and professional aspirations. Through it all, we'll empower you with an environment that encourages open communication and big ideas, competitive pay for your performance, comprehensive benefits, and more opportunities to make your impact.
Must be eligible to work in the U.S. on a permanent basis.
Owens Corning is an Equal Opportunity, Affirmative Action employer. All qualified applicants will receive consideration for employment without regard to race, color, religion, sex, sexual orientation, gender identity, national origin, protected veteran status or status as an individual with a disability.