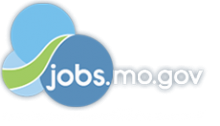 Job Information
General Mills

Plant Engineering Manager - Joplin, MO

in

Joplin

,

Missouri
General Mills is reshaping the future of food. We believe food makes us better. It nourishes our bodies, brings us joy and connects us to each other. As one of the world's leading food companies, General Mills operates in more than 100 countries and markets more than 100 consumer brands, including Cheerios, Nature Valley, Betty Crocker, Yoplait, Annie's Homegrown, Old El Paso, Epic Provisions, Blue Buffalo and more. Are you passionate about the future of food? You've come to the right table. We want the very best talent to help lead something big.
The Plant Technical Manager, PTM, is responsible for the engineering a maintenance organization (7 direct reports, 46 wage team members and 9 indirect salaried team members). This role will provide critical technical leadership for major capital projects and ensure active Line Teams have solutions needed to drive safety, quality and performance plans.
The Plant Technical Manager is also a member of the site leadership team and will be expected to help set tactical as well as strategic direction for the site. This role is expected to provide technical leadership support for the Refrigeration System (100,000+ lbs. of Ammonia) in the plant. In addition to this work, this role will be expected to work with the business team ensuring success of capital execution that will provide savings opportunities.
This position reports to the Joplin Plant Manager and has a dotted line into the Global Capital Director function. There are 59 employees that directly/indirectly report to the Plant Technical Manager at the Joplin site.
KEY ACCOUNTABILITIES
Leadership
Development of site strategic plan for technical staffing, capital investment, general competencies, and system/technology improvements

Coaching, mentoring, and development of plant technical resources

Accountability for management of external technical relationships with A/E firms, contractors, and equipment vendors

Provide technical leadership and site compliance with EPA and OSHA requirements in concert with designated functional experts

Provide site leadership to achieve maximization/optimization of capital assets and site utilization as well as lead safety initiatives in technical areas

Champion progression to zero using the tools, processes, and standards as defined in the Zero Loss Culture guidebook
Capital Planning & Execution
Develop short term and long range capital investment plans for facility and be accountable for the planning and execution of all projects

Responsible for the capital investment process for the site (e.g. standards, project management, capital approval, etc.)
Vertical Start Up/Continuous Improvement
Develop and support strategies that integrate VSU and CI methodologies into the Master Plan

Provide leadership for the application of VSU/CI, tools, and training to meet business objectives

Provide site leadership for technical solutions to operational problems including systems optimization, debottlenecking, and troubleshooting

Accountable for the strategy, design and implementation of control systems and manufacturing information systems
Maintenance & Reliability
Maintenance competency including facility skills (boilers, Ammonia Systems) & regulatory knowledge (safety & environment)

Coach and develop Maintenance and Facilities Manager to integrate Maintenance into ZLC . Provide strategy and support for maintenance programs, development of tools and resources, personnel selection, training and development Integrate Maintenance into the strategy for the broader technical community at the plant

Ensure the proper selection, training, development and motivation of leaders to maximize current and future performance

Lead and support plant continuous improvement initiatives

Contribute as an integral part of a senior plant leadership team to drive the plant strategy and culture
#CB
MINIMUM QUALIFICATIONS
Bachelor's degree in Engineering, ABET accredited Engineering program. Degree in Chemical, Electrical or Mechanical Engineering

8 years engineering leadership experience

Experience directly leading maintenance teams

Experience directly leading a team of engineers

Experience with industrial and/or labor relations from working in a manufacturing environment.

Knowledge of and experience with manufacturing improvement methodologies such as Six Sigma, TPM, Continuous Improvement, Zero Loss Culture, or Lean Manufacturing

Minimum of 8 years technical experience in project management, systems or process engineering, facilities management, or technical discipline engineering in a manufacturing environment with maintenance experience

Strong leadership skills, including experience leading others in projects or programs, and the ability to successfully interact with individuals representing other areas or interests and the ability to manage team leaders & mechanics

Understanding and experience interacting with multiple business functions, including QRO, Purchasing, Distribution, Human Resources, Finance and especially Operations

Ability to identify potential business solutions involving a broad scope of thinking across businesses and functions to develop innovation
PREFERRED QUALIFICATIONS
10 years engineering leadership experience.

Commitment to Safety and Continuous Improvement

Knowledge of Zero Loss Culture and how to accomplish requirements

Knowledge of PSM (Process Safety Management)

Demonstrated understanding of the impact of engineering and maintenance upon the greater Supply Chain

Breadth of engineering experience across divisions and/or channels

Strong understanding of overall plant operations

Thorough knowledge of GMI (or equivalent) procedures and information systems in engineering

Strong leadership skills and the ability to drive change

Strong conceptual, analytical and decision-making skills

Excellent interpersonal, communication and listening skills

Ability to engage, motivate, and develop others
Requisition ID: 2020-14539
External Company Name: General Mills Services, Inc.
External Company URL: www.generalmills.com