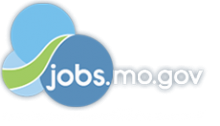 Job Information
EaglePicher Technologies

Quality Engineer

in

Joplin

,

Missouri
The primary purpose of this position is to support customer quality work, engineering development, and manufacturing support.
Your core responsibilities will be to:Maintain projects driving continuous reduction of process variation and other improvement projects through use of SPC data and factory metrics
Manage all quality-related issues within the manufacturing team (e.g. internal, supplier, customer and customer warranty)
 Identify root cause and instigate permanent corrective actions for product quality issues
 Work with internal and external stakeholders to resolve quality issues that arise as quickly and efficiently as possible to prevent compromising quality and safety standards
 Carry out product and process auditing
 Ensure control plans and associated documentation are implemented effectively and maintained
 Monitor and report on quality-related key performance indicators including scrap monitoring, rework levels, parts per million (PPM) figures
 Ensure compliance and assist with adherence to the Quality Management system (AS9100/ISO9001)
 Undertake special projects as required
 Assist with training of quality awareness
 Facilitate FAIs
 Promote the use of customer preferred techniques for continuous improvement such as Six-Sigma, Poka-Yoke (Error Proofing), and Measurement System Analysis
 Participate in cross-functional teams in the development of new products or changes related to current products in meeting customer requirements
 Participate in the development and refinement of Design and Process FMEA's (Failure Mode and Effects Analysis)
 Lead quality audits
 Keep up with current and developing manufacturing and engineering trends that concern product quality
 Contribute to continuous improvement activities
 Support and lead process improvement activities
 Write reports and present progress at project meetings and to clients
 Conduct benchmarking studies to determine best practices/designs and future trends
 Plan projects or subtasks so they may be tracked and presented
 Perform root cause analysis and resolve problems (8D)
To succeed in this position, you must:
Bachelor's degree in the following: Engineering, Physics, Chemistry, Mathematics, or related field.

Proficient with Microsoft Office applications

Excellent record of attendance and reliability
In addition to meeting the basic requirements, the most successful candidate will also have:
The skills necessary to work closely with Quality, Engineering, and Production teams

Strong analytical skills and creative problem solving

Be able to work with rapidly changing schedules;

Have great attention to detail;

Able to multitask and stay organized.
ABOUT EAGLEPICHER
EaglePicher Technologies, LLC is a leading producer of batteries and energetic devices for the defense, aerospace, medical, commercial, oil, and gas industries. The company provides the most experience and broadest capability in battery electrochemistry of any battery supplier in the United States. Battery technologies include lithium ion, thermal, silver zinc, lithium carbon monofluoride, lithium thionyl chloride, lithium manganese dioxide, lithium sulfur dioxide, and reserve lithium oxyhalide. EaglePicher also provides custom battery assemblies, battery management systems, pyrotechnic devices, and other power solutions. EaglePicher Technologies is headquartered in Joplin, MO. and is ISO9001, ISO 13485, and AS9100 certified. For more information, visit www.eaglepicher.com.
PERKS OF BEING AN EAGLEPICHER EMPLOYEE
Some of the great things about being an EaglePicher employee include:
Medical, dental, vision, life, and disability insurance;

10 paid holidays and PTO;

Matching 401K;

Tuition reimbursement;

Dependent scholarship programs.
EaglePicher Technologies LLC is an Equal Opportunity Employer and does not discriminate against any employee or applicant for employment because of race, color, sex, age, national origin, religion, sexual orientation, gender identity, status as a veteran, and basis of disability or any other federal, state or local protected class.
Job ID: 2020-1623