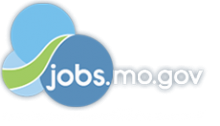 Job Information
Owens Corning

Reliability Technician

in

Joplin

,

Missouri
$24.00 an hour
PURPOSE OF THE JOB
The Reliability Technician role is to perform all equipment and facilities related electrical, mechanical, sheet metal, welding, instrument, and pipe fitting work. Utilizes process and maintenance knowledge to assist in the planning and performance of all tasks. Participates in teams to develop and implement solutions. The successful candidate must have a passion for safety and be able to foster effective working relationships built upon trust and respect within all level of the organization.
Reports to : The Reliability Technician is an hourly position reporting to the Reliability Lead and Maintenance Leader.
JOB RESPONSIBILITIES
Ensure that department and Owens Corning safety rules are being communicated and followed, including PPE usage.

Know plant EHS goals or requirements and insures goals are met on a daily basis.

Assists, trains/coaches employees in electrical, mechanical, hydraulic, and pneumatic maintenance and the repair of machinery and equipment. Assist in the diagnostics.

Maintain a clean and safe work place in accordance with 5S protocol.

Assist in controlling material and labor costs and efficiencies in the department.

Assist in efforts to control waste, cost reductions, and process improvements.

Recommend equipment upgrades, replacements, and repair as necessary.

Communicate information to the Leader and department employees of the next shift to ensure effective and safe operations, efficient equipment and material usage, and quality assurance.

Other activities as may be assigned in order to maintain production requirements of the plant. Work assignments will be made at the discretion of the plant Leaders.

JOB REQUIREMENTS

MINIMUM QUALIFICATIONS :

Minimum of two (2) years in related maintenance trade or occupation that involved electrical, hydraulic machinery and equipment in a manufacturing environment.

Minimum high school diploma or equivalent is required

Must be 18 years or older

Must be a US citizen or have the right to work in the US

EXPERIENCE :

Experience with plant-wide compressed air systems, fluid power operations/maintenance, and complex process water systems preferred

Certification/Two year Associates degree in technical related field highly preferred

Experience operating powered industrial equipment such as forklift, skid steer loader, overhead cranes, and hoists

KNOWLEDGE, SKILLS & ABILITIES :

The employee should hold the following abilities:

Ability to work safely. Maintain safe work environment; communicate issues and take corrective actions when safety issues arise

Must be able to read, write, and speak English

Must be able to troubleshoot mechanical and electrical issues

Excellent mechanical, electrical, and controls aptitude

Basic welding skills

Machining bores, keyways, drill press, grinding, lathe, and mill operation a plus

Hydraulic troubleshooting, repair, and improvement abilities

Ability to properly, precision align belt, gear or direct coupled shafts using proper tools to specified tolerances.

Able to read technical prints and documents

Ability to write, edit, and evaluate standard work

Capable of working without direct supervision and able to understand verbal and written instructions

Willingness to support training and cross-functional efforts

Must have the ability to train and coach others

Must possess strong communication, organizational, and interpersonal skills

Must have strong process acumen and high mechanical aptitude

Must be able to secure and maintain job related qualifications and certifications as required by the nature of this position

Basic computer applications and familiarity of maintenance management systems

Must have the ability to multi-task and work well in a team environment

Must have strong internal and external customer service skills

Must have ability to do mathematical calculations including arithmetic, algebra, and geometry

Excellent safety record and attendance record

Familiar with Six Sigma, TPM, and 5S practices

Excellent integrity

Be able to work 12 hour shifts, overtime, weekends/holidays as scheduled and non-routine call-in's.

Pass drug screen prior to employment

Acceptable background check

Pass pre-employment physical

Pass Work Keys assessment NCRC

PHYSICAL DEMANDS & WORK ENVIRONMENT

Non-Rotating shifts – 12 hour

Stand for extended prolonged periods during 12 hour shift

Work overtime as needed

Meet the physical demands of the work environment

BENEFITS

Owens Corning employees take pride in delivering a material difference. We offer a total compensation opportunity that not only rewards extraordinary employees, but helps them to drive impact with our customers, and the world around them. Owens Corning provides a range of competitive benefit options, allowing you to choose based on your individual needs.

Insurance coverages that start day of hire.

401K employer match

Employee Stock Purchase Plan

Healthy Living Incentives

Hourly Incentive Plans

Competitive vacation plan

11 paid holidays per year

Employee Scholarship

EAP and Work/Life Services

Reliability:

Tool box that is yours after 5 years

This job description in no way states or implies that these are the only duties to be performed by the employee(s) incumbent in this position. Employee(s) will be required to follow any other job-related instructions and to perform any other job-related duties requested by any person authorized to give instructions or assignments.

A review of this position has excluded the marginal functions of the position that are incidental to the performance of fundamental job duties. All duties and responsibilities are essential job functions and requirements and are subject to possible modification to reasonably accommodate individuals with disabilities. To perform this job successfully, the incumbents(s) will possess the skills, aptitudes, and abilities to perform each duty proficiently. Some requirements may exclude individuals who pose a direct threat or significant risk to the health or safety of themselves or others. The requirements listed in this document are the minimum levels of knowledge, skills, and abilities.

This document does not create an employment contract, implied or otherwise, other than an "at will" relationship.