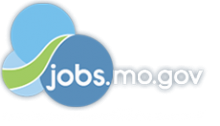 Job Information
Smithfield

2nd Shift - Box Room Driver - North Kansas City

in

Kansas City

,

Missouri
Your Opportunity
It is vital to be very attentive to detail and assertive upon completing the day-to-day tasks in a safe & efficient manner. The duties of theWarehouse Laborers are listed below, but are not limited or restricted by those listed. The Warehouse Labor will follow instruction and direction to perform other related tasks as required & deemed necessary to the overall efficiency of the warehouse unit.
Core Responsibilities
Summary Description
Forklifts: Pre-operational inspection, operation. Pallet jacks: operation of manual and electric.

Stocking and pulling product from warehouse racking. Pick and pack outgoing shipments. Ability to quickly locate merchandise for distribution or placement within the warehouse.

Verify incoming shipment quantities, product number, etc.

Understand all shipping terms used in domestic shipping transactions

Ability to break apart the day to cover several tasks

Sufficient strength and stamina to spend a lot of time on their feet and lift packages from below waist height to above shoulder height.

Maintain a clean and organized work environment.

Follow our color code system in regard to food safety.

Other duties as directed by Supervisor.
Qualifications
Frequently push/pull heavy objects (15 to 75 lbs.)

Occasional lifting of product from floor to waist level (100 lbs.)

Frequent bending at the waist/knees

Ability to work in cold environment (20-40 degrees F)

Ability to work on wet and slippery conditions

Ability to wear equipment, including hard hat, gloves, hearing protection, etc.

Follow and understand written and verbal instructions, signs.

Flexible schedule: able to work 9-12 hour days/6 days a week
EEO/AA Information
Smithfield, is an equal opportunity employer committed to workplace diversity. All qualified applicants will receive consideration for employment without regard to race, color, religion, gender, sexual orientation, national origin, age, gender identity, protected veterans status or status as a disabled individual or any other protected group status or non-job related characteristic as directed by law.
Careers and Benefits
To learn more about Smithfield's benefits, visit
Refer this job to a friend
Connect With Us!
Not ready to apply?for general consideration.
ID2020-14243
Job LocationsUS-MO-Kansas City
CategoryOperations
TypeFull-Time
FLSA StatusHourly
Shift2nd Shift