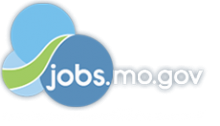 Job Information
Niagara Bottling LLC

Aseptic Production Manager - New Facility in Kansas City, MO

in

Kansas City

,

Missouri
At Niagara, we're looking for Team Members who want to be part of achieving our mission to provide our customers the highest quality most affordable bottled water.
Consider applying here, if you want to:
Work in an entrepreneurial and dynamic environment with a chance to make an impact.

Develop lasting relationships with great people.

Have the opportunity to build a satisfying career.
We offer competitive compensation and benefits packages for our Team Members.
Aseptic Production Manager - New Facility in Kansas City, MO
This role is based at Niagara's new facility in Kansas City, MOThis position is responsible for managing daily operations of the Aseptic Production Area; ensuring the area meets established safety, quality, and production goals in compliance with all applicable legal and food safety requirements from raw material receiving, through blending & batching to the UHT, Aseptic Tanks, Aseptic Filler and packaging.
Essential Functions
Manages and directs activities of the aseptic production department, ensuring product adheres to Niagara's standard of safety, quality, and throughput while maintaining proper operating aseptic techniques and procedures.

Collaborates with the planning department to create production schedules that meet both internal and external needs. Establishes and adjusts work procedures and schedules to meet production plan.

Ensures team members follow all SSOP's in compliance with aseptic principles, and, adhere to all requirements to protect the sterility & integrity of the process and product.

Ensures all team members are trained and work in compliance with all applicable standard aseptic work practices, regulatory requirements, GMP's, HACCP and SQF expectations.

Maintain quality standards of all products to ensure food safety and quality which meets the expected shelf life.

Maintains effective working relationships with team members through open communication, visibility, and involvement to promote a positive working environment that maximizes safety, employee engagement, productivity, and throughput.

Provides direction to supervisors on team member coaching and development, employment decisions, and resolving issues through conflict resolution. Hires, trains, coaches and reviews performance of team members. Partners with Human Resources for recruitment, corrective actions, and terminations.

Collaborates with Maintenance Department leadership to plan preventative maintenance on the production lines.

Analyzes and submits reports for production numbers, downtime, attendance, overtime and quality checks to the Plant Director.

Collaborates with the Plant Director and Planning Department to develop the Production Department budget and forecast.

Develops, recommends, and implements measures to improve production methods, equipment performance, and quality of product, and to reduce raw material/product shrink.

Develops capital equipment justification for machine upgrades and process technology to improve quality, cost, and cycle times.

Suggests changes in working conditions and use of equipment to increase efficiency of department personnel.

Interfaces with multiple departments within in the organization to ensure customer deadlines are met.

Collaborates with plant leadership to champion a world-class safety culture.

Adheres to the highest standards of company and plant safety programs, guidelines, rules, and regulations.

Abides by Niagara's Good Manufacturing Practices (GMP's) and Food Safety Standards at all times.

Collaborates with raw material planners to ensure correct inventories based on production schedules. Escalates supplier quality issues to prevent customer shortages.

Partners with the Quality Department to prevent and resolve Non-Conforming Finished Goods and Non-Conforming Raw Materials.

Regular and predictable attendance is an essential function of the job.

Please note this job description is not designed to contain a comprehensive list of activities, duties or responsibilities that are required of the employee for this job. Duties, responsibilities and activities may change at any time with or without prior notice.
Qualifications
Minimum Qualifications:

6 Years – Experience in Aseptic Field or similar manufacturing environment

6 Years – Experience in Position

6 Years – Experience managing people/projects

Understanding of aseptic production processes and controls

Food processing experience in an aseptic manufacturing environment

Demonstrate functional and technical knowledge of the aseptic process

*experience may include a combination of work experience and education

Preferred Qualifications:

10+ Years– Experience in Aseptic Field or similar manufacturing environment

10+ Years – Experience working in Position

10+ Years – Experience managing people/projects
*experience may include a combination of work experience and education
Competencies
This position embodies the values of Niagara's LIFE competency model, focusing on the following key drivers of success:
Lead Like an Owner

Manages a safe working environment, accurately documents safety related training, and effectively communicates safety incidents

Provides strategic input and oversight to departmental projects

Makes data driven decisions and develops sustainable solutions

Skilled in reducing costs and managing timelines while prioritizing long run impact over short term wins

Makes decisions by putting overall company success first before department/individual success

Leads/facilitates discussions to get positive outcomes for the customer

Makes strategic decisions which prioritize the needs of the customer over departmental/individual goals

InnovACT

Continuously evaluates existing programs and processes, and develops new initiatives to increase efficiency and reduce waste

Creates, monitors, and responds to departmental performance metrics to drive continuous improvement

Communicates a clear vision, organizes resources effectively, and adjusts the strategy as needed when managing change

Find a Way

Demonstrates ability to think analytically and synthesize complex information

Effectively delegates technical tasks to subordinates

Works effectively with departments, vendors, and customers to achieve organizational success

Identifies opportunities for collaboration in strategic ways

Empowered to be Great

Makes hiring decisions primarily based on culture fit and attitude, and secondarily based on technical expertise

Engages in long term talent planning

Provides opportunities for the development of all direct reports

Understands, identifies, and addresses conflict within own team and between teams
Education
Minimum Required:

Bachelor's Degree in Engineering, Business Administration, or related vocational studies

Preferred:

Master's Degree in Engineering, Business Administration, or related vocational studies
Certification/License:
Required: N/A

Preferred: N/A
Foreign Language
Required: None Required

Preferred: None Required
Benefits
https://careers.niagarawater.com/us/en/benefits
This job is intended to be performed entirely outside of Colorado
Any employment agency, person or entity that submits a résumé into this career site or to a hiring manager does so with the understanding that the applicant's résumé will become the property of Niagara Bottling, LLC. Niagara Bottling, LLC will have the right to hire that applicant at its discretion without any fee owed to the submitting employment agency, person or entity.
Employment agencies that have fee agreements with Niagara Bottling, LLC and have been engaged on a search shall submit résumé to the designated Niagara Bottling, LLC recruiter or, upon authorization, submit résumé into this career site to be eligible for placement fees.
Niagara Bottling, LLC has been family owned and operated since 1963. Niagara is a leading bottled water manufacturer in the U.S., supplying major retailers across the nation. With incredible growth over the past several years, the career possibilities at Niagara are endless!
Niagara's culture is fast-paced, innovative and intensely collaborative. Our Team Members are passionate, driven and always find a way to get the job done. We work hard and play hard while staying true to our family atmosphere.
From competitive benefits and retirement options to educational reimbursements, ongoing training courses and exciting career advancement opportunities, at Niagara we truly take care of our Team Members.
We hope that you consider joining our Niagara family!
Niagara Bottling LLC is an Equal Opportunity Employer that does not discriminate on the basis of race, color, religion, sex, age, sexual orientation, gender identity and/or expression, national origin, veteran status or disability in relation to our recruiting, hiring, and promoting practices.