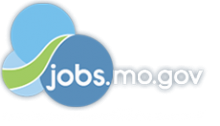 Job Information
Blount International, Inc.

Blaster Operator (Weekend) Shift

in

Kansas City

,

Missouri
Blaster Operator (Weekend) Shift
Apply now »
Date: May 6, 2021
Location: Kansas City, MO, US
Company: Oregon Tool
Work Location: Kansas City, MO (Mfg Plant)
Functional Area: Manufacturing
Number of Openings: 2
Current Openings: 2.00
---
Blount International, Inc. has an exceptional opportunity.
We are committed to excellence in our people, products, performance, and profits. We believe our team members are the foundation of our Company's success, and we are committed to continuous improvement and learning, exceptional quality, connecting with our customer, and good relationships with our team members.
BUSINESS CONTRIBUTION:
The successful candidate will under limited supervision, safely load, unload and stage necessary materials to support Company needs and requirements in order to provide high quality products for our customers. The primary function of this position is to support the Cutoff and Milling operations.
RESPONSIBILITIES INCLUDE, BUT ARE NOT LIMITED TO:
Locate, read and understand quality documentation

Perform major visual inspections of blade quality

Attend required quality courses

Performs quality sign-off for Blast

Load cart with completed Hot Form Blades to be blasted (approx. 100 blades).

Load Cart into blaster.

Dump Cart into blaster.

Start/Stop Blaster Equipment.

Unload blades and move to sort position.

Fill Blast Media

Sort blades by Order/Part Number.

Inspect blades: Blistering, Mill Scale and Flatness.

Stack blades in quantities of five alternating each layer.

Collects, reads and understands daily production work orders.

Record numbers on indicator board

Record Scrap using proper reasoning codes.

Communicate with prior/next shift

Consult skilled operator, lead or trainer

Communicate with supervisor/management

EDUCATION:

High school diploma or nationally recognized accredited equivalent required.

QUALIFICATIONS & SKILLS REQUIRED:

Minimum of six months of experience in very similar position and environment.

Basic math (add, subtract, multipy, divide)

PC Skills: SAP/ERP experience a plus

Core Competencies: Customer focus, flexibility, proficient oral and written communications, listening, accuracy, time management, and organization skills

Stable work history with good employment references

Excellent attendance record

HOURS:

Must be available to work onsite for the following shift

Friday, Saturday, and Sunday. 5am-5pm

ABOUT BLOUNT INTERNATIONAL, INC:

Blount is a global manufacturer and marketer of replacement parts, equipment, and accessories for consumers and professionals operating primarily in two market segments: Forestry, Lawn, and Garden ("FLAG"); and Farm, Ranch, and Agriculture ("FRAG"). Blount also sells products in the construction markets and is the market leader in saw chain and guide bars for chain saws. We also supply original equipment manufacturers (OEM) with cutting attachments.

Blount offers products under the brand names of OREGON®, Carlton®, Woods®, KOX, SpeeCo®, ICS®, Pentruder, and Merit. For more information, visit www.blount.com .

Blount will only employ those who are legally authorized to work. Any offer of employment is contingent on the successful completion of a background investigation and drug screen. It is the policy of Blount International to provide equal employment to all qualified persons without discrimination based on sex, race, color, religion, age, marital status, national origin, citizenship, disability, veteran status or any other status protected under law.

During the application process we will not ask for or collect any confidential, proprietary or sensitive personally identifiable information (e.g. date of birth; drivers license number; or credit card, bank account or other financial information) (collectively, "Sensitive Information"). If you submit any Sensitive Information, you do so at your own risk and we will not be liable to you or responsible for consequences of your submission. This notice should not be construed as an offer of employment or creating any terms of employment.