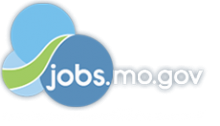 Job Information
New York Blood Center

CBC-Product Testing Lab & Product Control & Labeling Tech I

in

Kansas City

,

Missouri
At Community Blood Center of Greater Kansas City, we have a passionate enthusiasm for service excellence. We believe diversity drives innovation, and we strive to cultivate a workforce as dynamic and diverse as the communities we serve. CBC seeks creative visionaries who thrive in a culture that fosters growth and advancement. We invite you to build and evolve with a global institution committed to excellence in blood banking, transfusion medicine and cellular therapies, and innovative research. Explore our career opportunities, and learn more about how your skills and expertise can save lives and strengthen communities locally, nationally, and around the world.
This position is responsible for preparing platelet products that meet the safety, purity, and potency requirements of the FDA and AABB. In addition, the position is responsible for sampling and testing QC samples.
Candidates for this position will be able to perform the following:
Uphold a customer service level that ensures every attempt is made to meet the customer's needs

Must be able to confidently communicate and interpret intermediate information in English to all members of the public and CBC staff

Must be able to read and follow departmental standard operating procedures

Obtain samples for quality control or requested testing from various product as assigned

Perform testing on sample/product as allowed by regulatory agencies (in general, the position can perform testing low complexity testing)

Perform sterility on platelet units including both conventional and pathogen reduced pathways

Manufacture platelets into appropriate configurations using electronic or manual methods

Maintain accurate and complete records and act as the primary reviewer

Label a variety of blood products and perform release duties as assigned

Independently perform self-review of tasks completed and critique appropriately

Perform required equipment maintenance, troubleshooting, and quality control on assigned instrumentation

Identify problems that may adversely affect products, perform corrections, if applicable, and quarantine when required

Respond to environmental/storage alarms and perform corrective action when necessary

General lab cleaning with appropriate disposal

Assist with supply receipt and inventory

Push/pull a wheeled cart up to 100lbs

Maintenance and cleaning of printers as scheduled

Filing documentation for the department as required

Makes recommendations to improve organizational processes.

Any related duties as assigned.

High school diploma or equivalent required; College credits equivalent to an associate degree preferred.
Skills and Knowledge:
Excellent written and verbal communication skills.

Ability to solve problems and work independently within the scope of the task.

Ability to work with others in a team environment and individually.

Excellent organizational skills.

Computer skills.

Knowledge of FDA, CLIA, AABB and OSHA regulations.
ID: 2021-3055
External Company Name: Community Blood Center Of Greater Kansas City
External Company URL: https://savealifenow.org
Street: 4040 Main Street