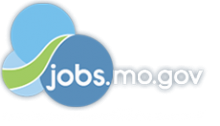 Job Information
Federal Reserve Bank

Customer Support Coordinator - Associate CCC

in

Kansas City

,

Missouri
Job Summary:
Completes the credential and storage device issuance process for external and/or internal customers throughout the Federal Reserve System. The process includes, but is not limited to, creating security tokens and generating applicable credentials for various automated systems, monitoring inventory, and completing daily accounting journal entries.
*Key Activities: *
Provides accurate, professional, and timely customer service/support to a variety of internal and/or external customers.
Adheres to established SOPs and/or checklists when handling requests from internal and/or external customers.
Ensures sensitive information is secured and only shared with authorized contacts.
Verifies accuracy of requests and conducts due diligence when handling a variety of customer/business-specific requests.
Due diligence may include assessing customer eligibility, verifying authorized signatures, coordinating with other departments/Districts/Product Offices, and/or conducting additional research for customer requests.
Follows information security controls when performing credentialing/setting up of Federal Reserve products, services, and/or applications for external/internal users; modifying/discontinuing accesses; communicating access instructions to users; mapping user credentials and server certificates; and provisioning physical devices for access control and encrypted information storage.
Monitors inventory and completes daily accounting activities to reflect inventory levels.
Processes accounting entries to other Reserve Banks.
Works with management to investigate and resolve discrepancies and assists in the receipt and validation of new device inventory shipments.
Identifies and escalates time critical issues to senior staff members or management as appropriate.
Coordinates and completes testing activities for application maintenance, enhancement, and issue resolution.
Engages with all relevant stakeholders to maintain existing technologies and develop/implement new technologies, workflows, and processes.
Reports and monitors related outages/issues and supports testing efforts for contingency verification.
Reviews, recommends, and/or implements changes to procedures, processes, and/or checklists to improve operational efficiencies.
Performs a variety of business line specific duties such as end-of-day settlement activities and ad hoc project work.
Qualifications:
High School Diploma or equivalent, Strong interpersonal skills, demonstrated ability to work well in a team, strong communication skills, ability to understand policies and procedures, strong attention to detail, strong customer service skills, demonstrated ability to work well under pressure, intermediate computer skills, demonstrated ability to multi-task, Performs other duties as assigned. Typically does not require any previous experience; however understanding of business processes as applicable.
Certain eligibility requirements apply.
Follow us on LinkedIn, Twitter, and our YouTube channel - Kansas City Fed.
We/[Federal Reserve Bank of Kansas City]/are committed to building a diverse workplace, and are continually striving to achieve this goal. As such, we provide equal employment opportunities regardless of race, color, religion, sex, gender identity and/or expression, national origin, age, disability, sexual orientation, or genetic information.
Organization: *Federal Reserve Bank of Kansas City
Title: Customer Support Coordinator - Associate CCC
Location: MO-Kansas City
Requisition ID: 268609