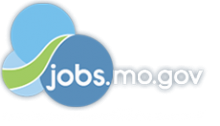 Job Information
Honeywell

Electrical Purchase Product Engineer

in

Kansas City

,

Missouri
The future is what you make it!
When you join Honeywell, you become a member of our team of problem solvers, innovators, dreamers, and doers who make the things that make the future. Working at Honeywell isn't just about developing cool things. That's why all of our employees enjoy access to career opportunities across different fields and industries.
Are you ready to help us make the future?
Honeywell's Federal Manufacturing & Technologies business manages the U. S. Department of Energy's Kansas City National Security Campus in Missouri and New Mexico, manufacturing sophisticated mechanical, electronic and engineered-material components for our nation's defense system. Honeywell is on the leading edge of supplying engineering and manufacturing expertise for our nation's defense and national security. Visit kcnsc.doe.gov for more information about working for Honeywell at the Kansas City National Security Campus.
This position is in Kansas City, MO
Summary:
This position is for an Electrical Engineer in the Electrical Purchased Products Engineering Department.
Participate in establishing and reviewing specifications for new products and components

Reviews test procedures and product and process capability studies, audits, product or project data reviews, and other engineering evaluation work

Prepares reports, analyzes discrepancies, and makes recommendations for product, procedures and manufacturing or operating processes that improve productivity and quality and reduce flow time

Assists in the preparation of product or project definitions, manufacturing drawings and specifications, and test equipment designs

Interacts with and presents to design agencies, suppliers and/or internal organizations such as the Integrated Supply Chain to assist in resolving design, development, production and acceptance issues

Provides technical assistance in appropriate assigned field; Evaluates and makes recommendations regarding technological advances that improve productivity and quality, reduce flow time, and enhance operational surety;

Influences technical direction and decision–making

You Must Have:

US citizenship in order to obtain and maintain US Department of Energy "Q" level security clearance

Bachelor of Science Degree in Electrical Engineering from an ABET accredited institution/program or BS Physics from an accredited program.

Two (2) or more years of applied experience in progressively challenging engineering roles in a technical or manufacturing environment

We Value:

Advanced degree in engineering or engineering management

Experience interacting with and presenting to multiple levels of technical stakeholders and customers

Experience connecting design to manufacturing, driving consistency, reliability and producibility

Interest in and willingness to undertake variety of engineering assignments (e.g., product, process, leadership) through the course of career

Experience managing interface with vendors; acquisition of COTS materials, components and devices (for some positions)

Proficient in Microsoft Excel, Word and PowerPoint

Must be a US Citizen due to contractual requirements

Exempt INCLUDES

Some Travel Required

Relocation Provided

Continued Professional Development
Honeywell is an equal opportunity employer. Qualified applicants will be considered without regard to age, race, creed, color, national origin, ancestry, marital status, affectional or sexual orientation, gender identity or expression, disability, nationality, sex, religion, or veteran status.