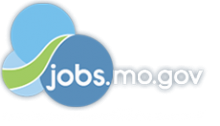 Job Information
Progress Rail Services Corp.

Engineer I - Electrical/Controls

in

Kansas City

,

Missouri
Auto req ID: 4006BR
Posting Title: Engineer I - Electrical/Controls
Job Category: Engineering
City: Kansas City
State: Missouri
Alternative Work Location: Kansas City, MO
Company Description
Progress Rail, a Caterpillar company, is an integrated rolling stock and infrastructure provider, delivering a full range of products and services to domestic and international railroad customers. Our customers enjoy one-stop shopping and comprehensive cradle-to-grave railway solutions - whether it rolls on the rail or is the rail itself. From locomotives, transit, freight cars and engines, to tracks, signals and advanced technology, we ensure customers can count on us to meet all their rail needs.
Forging the bridge between ideas and success, our talented and innovative team members work together to address the challenges of the rail industry today, ensuring success for the future. As part of a vibrant, global network of business operations, each and every member of our team is important to our success. With headquarters in Albertville, Ala., more than 7,000 dedicated employees serve customers through a network of close to 150 locations around the world.
For more information, visit www.progressrail.com and follow @Progress_Rail on Twitter and YouTube.
Job Purpose
The purpose of this position is to contribute to customer satisfaction through the application of specialized knowledge, skills, and abilities to tasks/projects associated with the products we design, manufacture, sell, and other related services we provide. Work involves independent judgment, decision making, and creativity. Management is available to provide additional guidance for unusual situations.
Key Job Elements
• Design Analysis;
• Engineering design development;
• Application development based on customer requirements;
• Participates or leads in solution of engineering related product;
• Provides technical guidance to support personnel;
• Works with engineering functions, suppliers, plant personnel and others to implement cost reduction, improvement, product improvements, and to support build programs;
• Plans and implements test and or development programs;
• Keen focus on new technology and competitive products;
• Regular interaction with individuals outside of the work group;
• Domestic and International travel as required.
Education / Training
• BS in Engineering required; Electrical Engineering preferred.
Qualifications and Experience
• Experience with visual Basic/C++ programming;
• Knowledgeable with Rockwell or Allen Bradley control software;
• Knowledgeable or desire to learn engineering software coupled with PLC programming (Pro E, Solid Works);
• High level of analytical ability to problem solve and troubleshoot;
• Knowledge of engineering theory and principle of design, and design for manufacturability;
• Excellent oral and written communication skills;
• High level of interpersonal skills and the ability to work effectively with others;
• Self-directed personality with the ability to work independently;
• Minimum of 3+ years engineering experience.
A plus, but not required (we will train):
• Previous work experience utilizing welding power systems (SCR fired AC/DC powered units) is desirable;
• 480v power distribution and industrial Ethernet experience;
• Ability to author operation and service type manuals;
• Familiarity with rail steel metallurgy and fracture analysis a plus;
• Knowledgeable with Microsoft Office applications; Adobe knowledge is a plus.
Benefits
Progress Rail offers an excellent total compensation package* including competitive salary, 401(k) plan with company match, available medical/dental/life/disability insurance coverage and paid vacation and holidays. Relocation assistance may be available for some positions.
*Position employment status may affect benefits eligibility.
EEO
Equal Opportunity Employer – Race/Color/Sex/Religion/National Origin/Sexual Orientation/Gender Identity/Vets/Disabilities